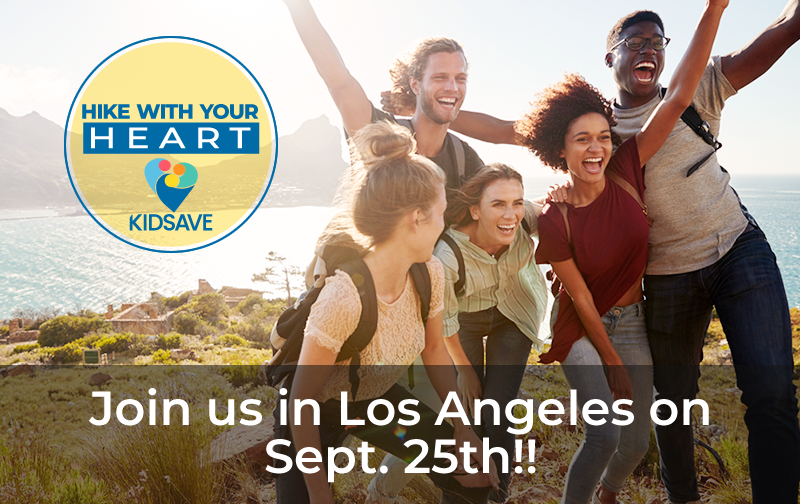 Hike With Your Heart – LOS ANGELES
6th Annual Los Angeles Kidsave Hike With Your Heart
Hike With Your Heart is a celebration of the outdoors and, for many participants, a way to spend time with the families they have grown from adopting or mentoring through Kidsave's incredible programs.
LOS ANGELES ANNUAL HIKE – September 25th
If you're in the LA area be sure to join our event chair Mark Green and the entire Southern California community for a great hike in Kenneth Hahn State Park!
Registration is at 8:30am and the hike begins at 9:30am.
Includes: A group hike with great people, outdoor picnic lunch, games, connection with the Kidsave community, giveaways, celebrations and more!
Share This