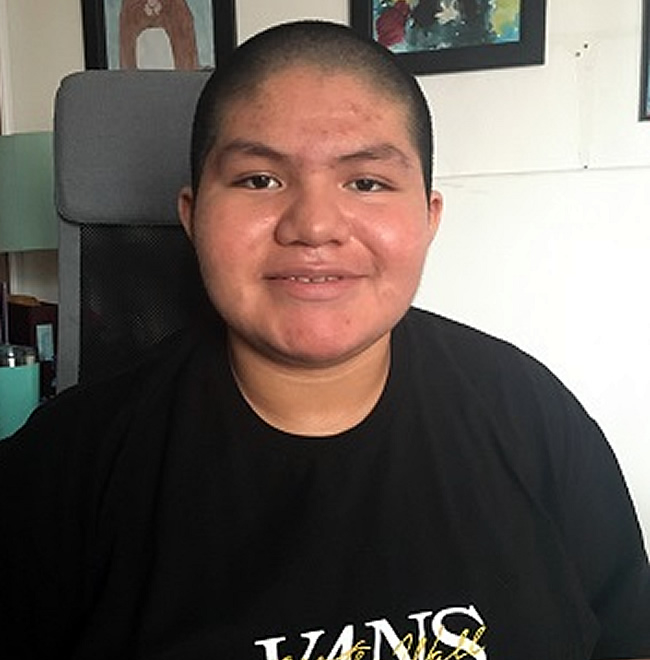 Colton – Age 15
Colton is in a potential adoptive match.
Colton, age 15, identifies as a transgender male and prefers the pronouns he/him/his. He would like to be adopted by a "supportive family" and is open to all family constellations and family types. Colton thinks pets are "alright" and prefers bigger dogs. Households with cats should be aware…Colton gets "sneezy" around cats.
Colton is an average student, but his goal is to get more serious about school as he wants to go to college to become a history teacher. Colton is fascinated by the different wars pertaining to different religions. Colton's hobbies of listening to music, reading, and watching movies are important tools for him. He uses his hobbies to "escape" and to "zone-out" when upset.
He is currently into the Rolling Stones and "old school rock", as well as reading "The Hunger Games" and "Harry Potter" series and watching movies on Netflix. Colton also knows how to play some piano and bass – but being the insightful person he is, he knows himself well enough to know that right now he doesn't have the passion or drive to play/learn on a daily basis.
Colton is working to improve his coping skills and would benefit from a family who will love and support him through the process. He has connections in the Southern California area and is looking to remain in Southern California for the time being.