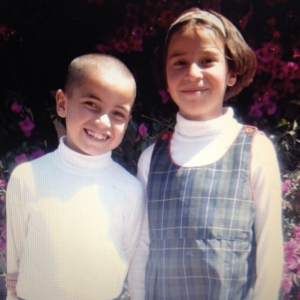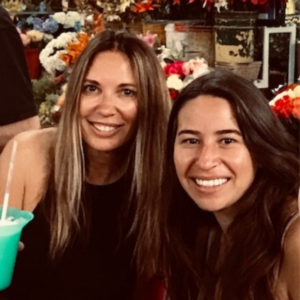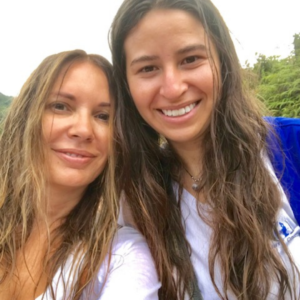 For Mother's Day, we are celebrating ALL Mothers… Adoptive Moms, Mentor Moms, Foster Moms, Single Moms, Working Moms, Stay-at-home Moms, Grandmoms. Women who remind us what it truly means to feel at home.
Read a special tribute from Samantha to her adoptive mom, Kecia. And a beautiful note from Kecia to Samantha's birth mother.
When Samantha met Kecia Wherry in 2006, she was just 11 years old and traveled from Colombia to the United States through Kidsave's Summer Miracles program. Although she was being hosted by another family, Kecia and Samantha struck an inseparable bond. The Wherry Family later adopted her and her brother Antonio. Samantha is now is 26 and is currently completing her Master's in International Relations at the London School of Economics. 
From Samantha to her adoptive mom, Kecia:
Dear Mom,
The older I get, the more I grow to appreciate your sacrifices, your love, and your compassion. Thank you for cultivating an environment where we could thrive and not have to worry about everyday struggles. The vacations, birthdays, university education and a warm and beautiful home, all necessities that have set us up for success.  
 I am so deeply grateful for the constant love and support especially when my path wasn't so clear. You are the reason I have been able to achieve all my dreams, as you saw potential in me when I couldn't. Through your love and compassion, you have helped me heal the scars of my tumultuous past. 
Because you taught me to stand up for what is right, I was able to return to my country and challenge the unjust system that perpetuates violence against vulnerable people. The same system that forces mothers to make difficult sacrifices, such as giving up their children to increase their chances at a better life.  
 My vision for the world is one where all mothers can give their children what you and dad have given us, a dignified life. I know that it is yours too. Your compassion is seen in all your actions, it is especially felt when you open your heart to strangers. For instance, the fact that you have embraced my biological mom and my siblings into your life is telling of how big your heart is. Mom, I love and appreciate you deeply.
To all Kidsave mothers that have opened their hearts, their homes and their lives to a child in need of love, I wish you a happy and warm Mother's Day!
Sincerely, 
Samantha 
To Samantha's and Antonio's birth mother from their adoptive mom:
Dear Mariela,
Every day I owe you an abundance of gratitude, but especially on this day.
We have many differences, languages, cultures, and backgrounds, yet we share a remarkable life story of being inextricably linked by two human beings that we both deeply love and are so very proud of.
Through our children, I have witnessed that people are born into brutal life circumstances, and this is shamefully unfair. However, together we have shown that when united in love, determined and courageous women are a powerful force to transform life's heartbreak and despair of life into one of utter beauty.
Happy Mother's Day to all the Kidsave moms, birth moms, and especially to Mariela, one of the bravest women that I will ever know. 
Love, 
Kecia
Donate to Kidsave in honor of a mother you love and help older orphans and kids in foster care find families.