Get started in 3 steps.
Learn More About Hosting
Learn about hosting and the Weekend Miracles program.
Attend an Online Webinar

Choose the type that is right for you below.
Fill Out the Online Application
Ready to get started? We are standing by ready to process your application.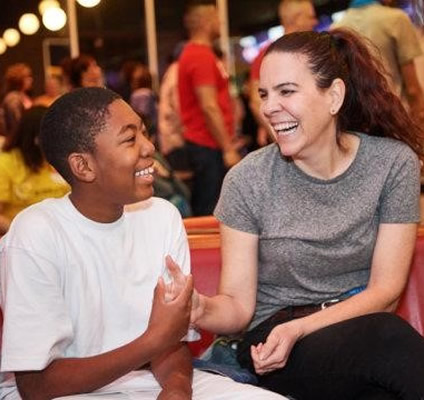 I am so grateful to Kidsave for allowing me to be a part of the Weekend Miracles program, it has been a life-changing and eye-opening experience. I promise you, if you get involved with these children, you will change their life but they will also change yours."
Your questions answered
Prospective hosts meet and interact with the kids at our fun and engaging monthly advocacy events.
There are no costs involved with weekend hosting other than providing transportation and necessities for the child when you are together as well as the CPR/First Aid certification.
The youth are 9 or older, single children and sibling groups who might have educational, emotional and/or medical needs. They live in foster homes or group homes, and have had family reunification terminated.