Enjoy an all-access pass to the evening's celebration including celebrity visits, personal stories, great entertainment and much more!
FEATURING

Andra Day, Black Pumas, Tituss Burgess, and many more.
Please join us for our 2nd Virtual Miracles Gala.
It'll be everything you'd expect from a Kidsave gala…with none of the traffic!
Saturday, June 5, 2021 at 8pm ET / 7pm CT / 6pm MT / 5pm PT
(Silent auction coming soon!)
Forever families for all kids, everywhere.
All things event related contact Bonnie Williams,
Phone: 310-642-7283 or email: bonniew@kidsave.org
And here's one more way to help kids…
Contribute something special to the Gala Auction!
Do you have a special something that others might love to have or do?  Possibly a vacation spot you could donate for a week or a few days, a special service (dog training, home decorating, garden design, etc.) or a talent (band, teacher, a connection with a manufacturer who could ship an item directly to an auction winner)?  These donations will help Kidsave reach our fundraising goal! Maybe you have a popular item of signed memorabilia, gift card, or some other special treasure? Your thoughtfulness and generosity could help a child!  Submit your item to the gala here. If you have questions contact Shirene at Auctions@kidsave.org  or call 310-642-7203 to discuss your auction ideas.
Miracles Gala 2021 Co-Chairs
Bruce Cohen
Claire Lucas
Miracles Gala 2021 Committee  
Angelique Andrae
Allyson Baker
Maryanne Benane
John Berger
David Boyadzhyan
Karey Burke
Mike Byrne
Wrenn Chais
Pat Cunningham
Lambert De Ganay
Tom Donohue
Beth Dresing
Kevin Elms
Craig Goodman
Cathe Groupe Miller
Chana Ickowitz
Noah Ickowitz
Casey Jenkins
Samantha Jordan
Jim Kilcourse
Joni Noel
Doreen Oteng
Genaro Perez Jr.
Nicol Pomeroy
Jerry Porter
Laura Reilly
Keri Richmond
Autumn Ronda
Ella Schiralli
Peter Schwartz
Shannon Scott-Paul
Richard Seaton
Jamie Sloan
Doug Thomson
THANK YOU TO OUR SPONSORS
$25,000 – Legendary Leaders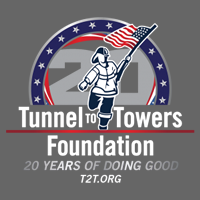 $10,000 – Golden Givers
$5,000 – Silver Sustainer
Don Ruschman and Beth Jones
Insperity
Randi Thompson and Chris Reid
WonderTent Parties
Bonnie Williams and Robert Skelly
$3,000 Bronze Benefactor
Sue Hoyle
Rear Admiral Christopher and Shannon Paul, USN (Ret.)
$1,000 – VIP Sponsor
Oak Family Advisors
Mike Byrne
Peter and Barbara Schwartz