Thank you to everyone who tuned in to our Miracles Gala event.
In case you missed it here are some highlights from the night including performances by Tituss Burgess, and the Broadway Inspirational Voices plus remarks by Rosie Perez, and Alyssa Milano. We also honor Rosario Dawson with our Inspirational Voice award for all she does to champion the adoption of older foster kids.
Donations are still open.
KIDSAVE GALA EVENT COMMITTEE
Miracles Gala 2021 Co-Chairs
Bruce Cohen
Claire Lucas
Miracles Gala 2021 Committee  
Angelique Andrae
Allyson Baker
Maryanne Benane
John Berger
David Boyadzhyan
Karey Burke
Mike Byrne
Wrenn Chais
Pat Cunningham
Lambert De Ganay
Tom Donohue
Beth Dresing
Kevin Elms
Craig Goodman
Cathe Groupe Miller
Chana Ickowitz
Noah Ickowitz
Casey Jenkins
Samantha Jordan
Jim Kilcourse
Joni Noel
Doreen Oteng
Genaro Perez Jr.
Nicol Pomeroy
Jerry Porter
Laura Reilly
Keri Richmond
Autumn Ronda
Ella Schiralli
Peter Schwartz
Shannon Scott-Paul
Richard Seaton
Jamie Sloan
Doug Thomson
THANK YOU TO OUR KIDSAVE GALA SPONSORS
$50,000 – Matching Sponsor
The Hicker family – long-time Kidsave supporters and Summer Miracles family are generously matching donations up to $50,000 the night of the gala!
$25,000 – Legendary Leaders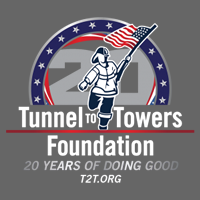 $15,000 – Platinum Partner
Raymond and Lisa Lewis
The Lorita Mendelson Family
The Mary Rouse Rittler Family
$10,000 – Golden Givers
RGP
Claire Lucas and Judy Dlugacz
20th Television
VACO
The Betty Thompson Family
Van Scoyoc Associates
$5,000 – Silver Sustainer
Don Ruschman and Beth Jones
Insperity
Randi Thompson and Chris Reid
WonderTent Parties
Bonnie Williams and Robert Skelly
Dean Marks and Family
Dole Packaged Foods
Donovan & Wye Group
Fran and Bill Novelli
Heritage School Vineyards
Pacific Western Bank
Richard Seaton and John Berger
IEQ Capitol
Executives Unlimited
The Hansan Family Foundation
Reinsch Pierce Family Foundation by Lola C. Reinsch
Karey Burke and Michael Duggan
The Rear Admiral Christopher and Shannon Paul Family, USN (Ret)
Wrenn and Bill Chais
Becky and Ira Mendelson Family Foundation
$3,000 Bronze Benefactor
Sue Hoyle
Capital City Custom Tours
Len Goldman and Lisa DeMarco
Joni Noel
Venable LLP
In Honor of Ronald Baker
Betty C. Valli
City National Bank
The Margaret A. and Roger E. Sprague Family
New U Life
Thomas and Kecia Wherry
Goetzman Group
$1,000 – VIP Sponsor
Mike Byrne and Alyn York
Peter and Barbara Schwartz
David Boyadzhyan
Liz and Tim Cullen
Chana Ickowitz and Noah Ickowitz
Pat Cunningham
Kevin Elms and Bud Robinson
Human Places, Angelique Andrae
Nossaman LLP
Autumn Ronda
Tim and Michelle Somers
Yvonne Green, CPA
Elizabeth Shaffer
Karen Gonzalez
CBIZ & MHM
Kathy Vanderziel and David Hoffman
Mary and Gerald Hubbard
Mitchell Silberberg & Knupp LLP
Sorenson Wealth Management
Dr. Mary Ann Reynolds-Wilkins and Dr. Robert Wilkins
Bruce Becker and Susan Lauf
The Bridgette Oteng Fund
Everwest Property Investors
Francis and Hillary Stiff
Manatt, Phelps & Phillips, LLP
Meredyth Jensen
Michael Ayers and Regina McClure
Nikki Gettinger
Timothy Duffy
Anthony and Jeanne Pritzker Family Foundation
In-Kind Donors
Black Sheep Finds
Miner Family Winery
Peter Valli Photography