Kidsave's focus is on older foster kids and our main priority is to advocate on their behalf – whatever their wants are. Whether they want to be adopted or just find a lasting connection, we champion for them. The kids in our programs have a voice and a choice.
Advocacy Organization vs. Adoption Agency

So, how does Kidsave work to find adoptive parents for older kids in foster care? While we work hard to champion our kids' search for families, we are not the same as an adoption agency. Kidsave is an advocacy organization, and, as such, our primary concern is ensuring that all kids in our program are given a voice and a choice.  Whether it be finding forever homes, host families, or supportive mentors. Not all kids we champion are interested in being adopted, and we take their wants seriously. But, when adoption is the end result we're ecstatic and work with one of our adoption agency partners who facilitate the adoption.
An adoption agency is primarily focused on helping families adopt children and/or on finding families for birth mothers. Each type of agency has it's place and need.
In the U.S., there are two types of adoption agencies: private and public. Private agencies help birth parents find adoptive parents for their kids. Public agencies work mainly with the foster care system to finalize adoptions. Some agencies work with both birth parents and adoptive parents, while some choose to work mainly with one or the other. It's always worth doing your research to know which type best suits the needs of you, your family, and the kids.
Our Programs
Each year, the kids we champion meet their potential matches through our Summer/Winter Miracles or Weekend Miracles Program. Both programs can lead to adoption. Summer Miracles is focused on international adoption and Weekend Miracles on domestic adoption and ongoing support.
Weekend Miracles
The Weekend Miracles Program serves older kids in foster care in Los Angeles, California, and Houston, Texas. Not all of the kids are looking for adoptive parents; some are looking for a support system through 'host families' who are more than just mentors. Guidance, advice, and emotional support is offered by the host families. This kids spend at least 2 weekends a month with their host families. For adults who want to help older kids in foster care but aren't necessarily interested in adopting, they can still make a real difference in these kids' lives – in a mutually comfortable way.
Summer Miracles
Our Summer/Winter Miracles Program is designed to help older kids in foster care outside of the U.S. find forever families. In recent years the kids in the program have come primarily from Colombia. They stay in the U.S. for five weeks in the summer or three weeks in the winter. Kidsave works with Hague-Accredited Agency Partners in Colombia throughout the process. The goal is to pair kids with host families in the U.S. Then, when we know the child is coming to the U.S. we work with all of the involved agencies in Colombia to ensure that the kids are ready for their trip to the U.S.
The kids attend camp to learn about U.S. culture and get prepared for the long plane trip. The kids make friends sharing their dreams and hopes of what their experience will be like. Eventually, they will fly to different parts of the country to unite with their host families whom they have already virtually met. From there, the host families spend the next few weeks bonding with the kids and bringing them to Kidsave events. Hosts either advocate on behalf of the child to find an adoptive family, or as happens more frequently, they decide to adopt their host kid.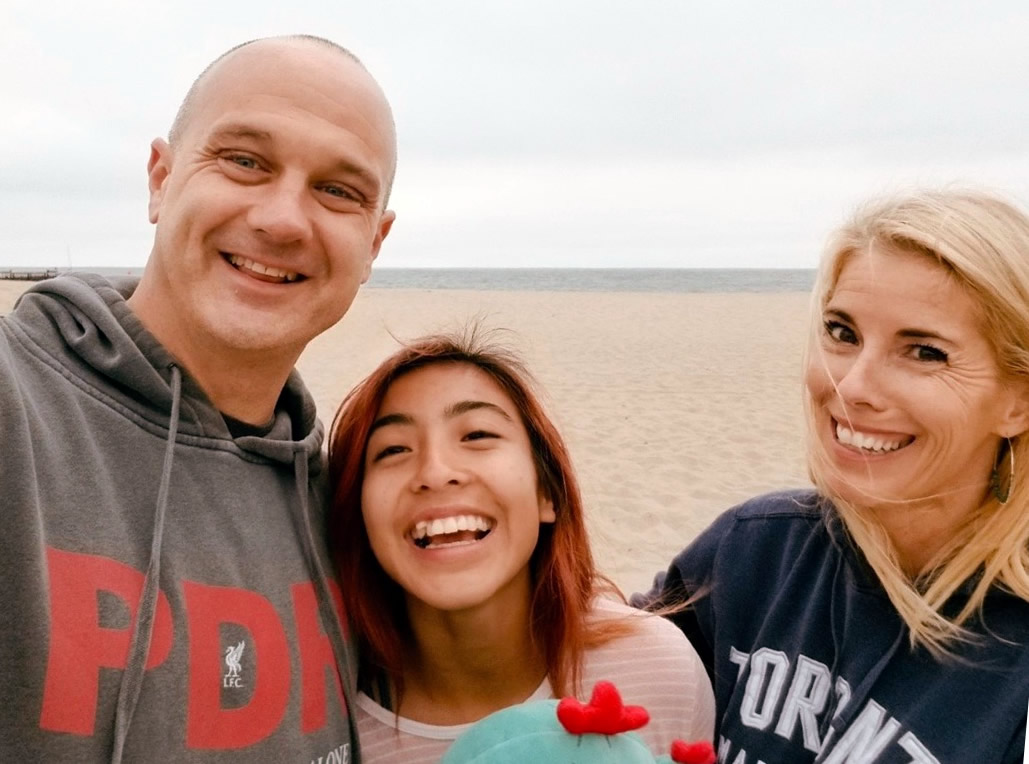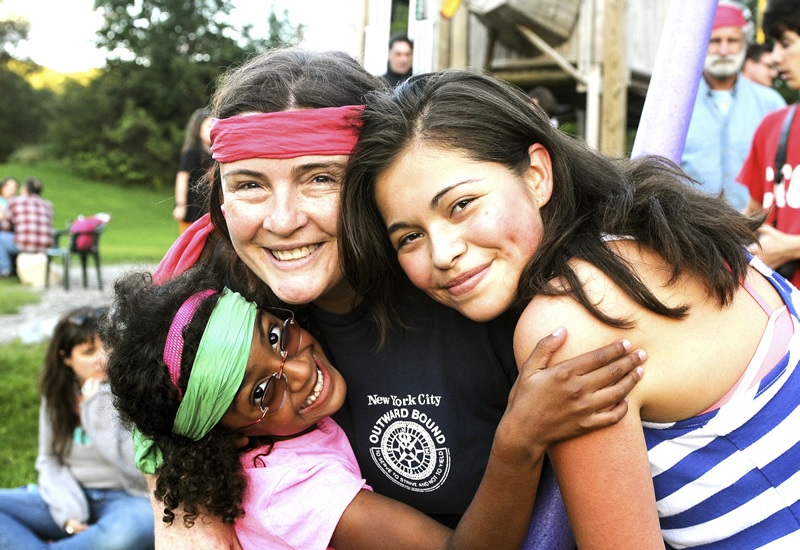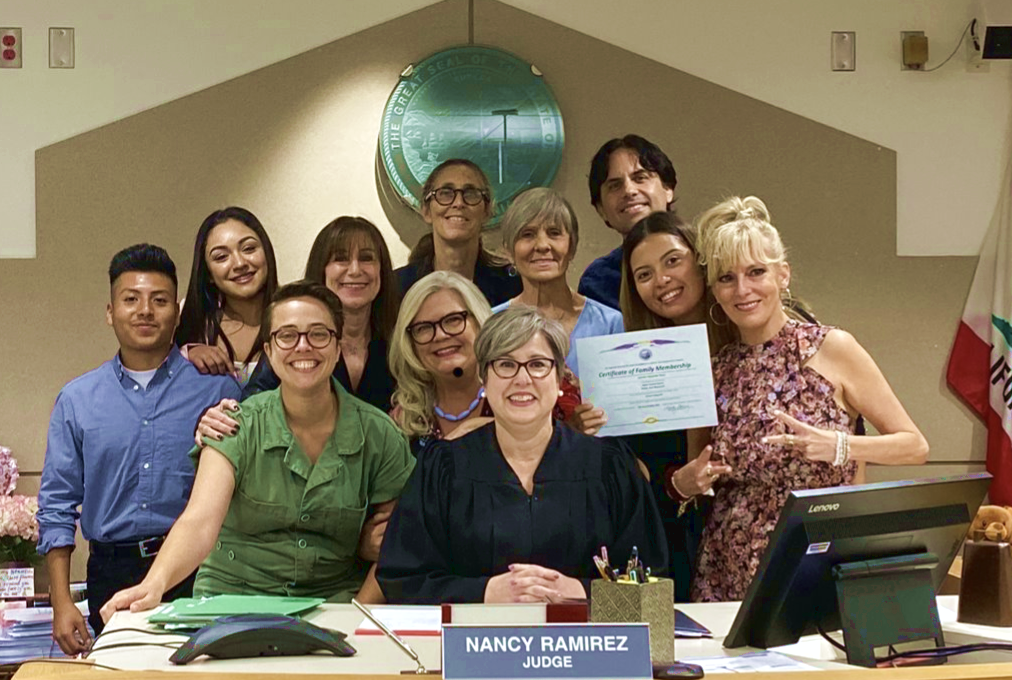 Kidsave Partners with Adoption Agencies
Through the years Kidsave has been fortunate to work with some fantastic agency partners. Children's Home Society of Minnesota, Holt International, Nightlight Christian Adoptions, and Wide Horizons For Children, help us, the kids, and the prospective parents navigate the adoption process in healthy ways. When a Kidsave family is ready to move toward adoption these are the agencies who help finalize that process.
Working in Tandem
Of course, copious amounts of background research must be completed on all prospective adoptive parents. Before any kids are placed in the care of adults, it's vital to conduct a home evaluation. This ensures that the kid(s) will be safe and the prospective parents will meet their needs. This process can be lengthy and includes background checks, reviews of personal documents (i.e., marriage licenses, birth certificates, etc.), home visits from a social worker, character references, and more.
After the adoption agency and Kidsave have worked so hard to ensure that a potential adoptive match will work out, it's an indescribable joy to watch these families come together successfully. As Maria Rubio said when she and her husband, Fred, adopted their son Jimy, "Looking through the eyes of these kids that haven't experienced so many of the things that we take for granted, you will find a new appreciation. And when you decide to adopt," Maria says, "it takes a village, and Kidsave has a circle of adoptive families ready to help guide you."
A Winning Combination
Guidance and community are certainly the pillars of what makes our advocacy work successful. Whether we're working with a prospective family, championing our kids, or partnering with an adoption agency, none of us could do it alone!