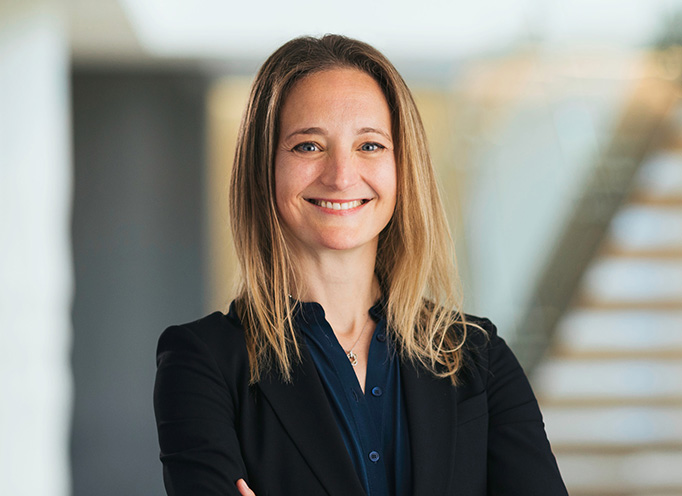 Washington, DC and Los Angeles—Kidsave, an organization that advocates for adoption and lifelong mentoring connections for older children growing up in orphanages and foster care, announces the appointment of Allyson B. Baker to Kidsave's Board of Trustees. Baker, a partner in Venable LLP's Commercial litigation group in Wahington, D.C., since 2013, is a litigator and chair of Venable's financial services practice.
"We are delighted to add Allyson, an accomplished attorney with an outstanding track record to our Board, following the retirement of her former Venable Colleague Judson Starr," said Kidsave CEO Randi Thompson. "Venable has been a longstanding supporter of Kidsave and we have gained yet another passionate member of their team who is committed to finding permanent, stable connections for older children in foster care." 
Baker focuses her practice on litigation involving consumer finance, financial fraud, complex financial transactions, and law enforcement investigations involving financial institutions, especially those initiated by the Consumer Financial Protection Bureau (CFPB) and the Department of Justice (DOJ). Baker serves as litigation counsel for financial services companies, advises on consumer financial laws, and provides strategic and risk management counsel to consumer finance companies dealing with the CFPB and other federal and state law enforcement and regulatory agencies. Before her work at Venable LLP, Baker joined CFPB in 2011 as an attorney in the Office of Enforcement. There, she was the lead lawyer in In The Matter Involving Discover Bank, which was one of the largest agency settlements to date. Baker received her BA from Columbia University and her JD, cum laude, from New York University School of Law.  
"I'm very happy to continue the tradition of Venable's active support of Kidsave," said Baker. " Some of the biggest issues in society can be tackled proactively by helping children as they are growing up and finding their voices. I hope that through my time on Kidsave's board I can truly help make a difference in the lives of children growing up in foster care and orphanages. 
Along with her new role on Kidsave's Board, Baker is a Board member of Women in Housing and Finance Foundation, and a member of the American Bar Association in Litigation and Business Law Sections. She served as vice-chair of the American Bar Association's Consumer Protection Law Developments (CPLD) Committee and is the editor of the first Complex Programmable Logic Device (CPLD) chapter devoted solely to the CFPB. For the last 4 years, Baker has also served on the host committee for the Legal Community Breakfast for CityYear DC. 
About Kidsave    
Kidsave, a nonprofit 501(c)(3) charity, helps older children and teens living in U.S. residential facilities, foster homes, group homes, and orphanages overseas, find loving parents and lifelong mentors through our unique Family Visit Model. A volunteer-driven effort, Kidsave works with governments and communities worldwide to see that no orphan or foster child is forgotten, and every child grows up in a family with love and hope for a successful future.