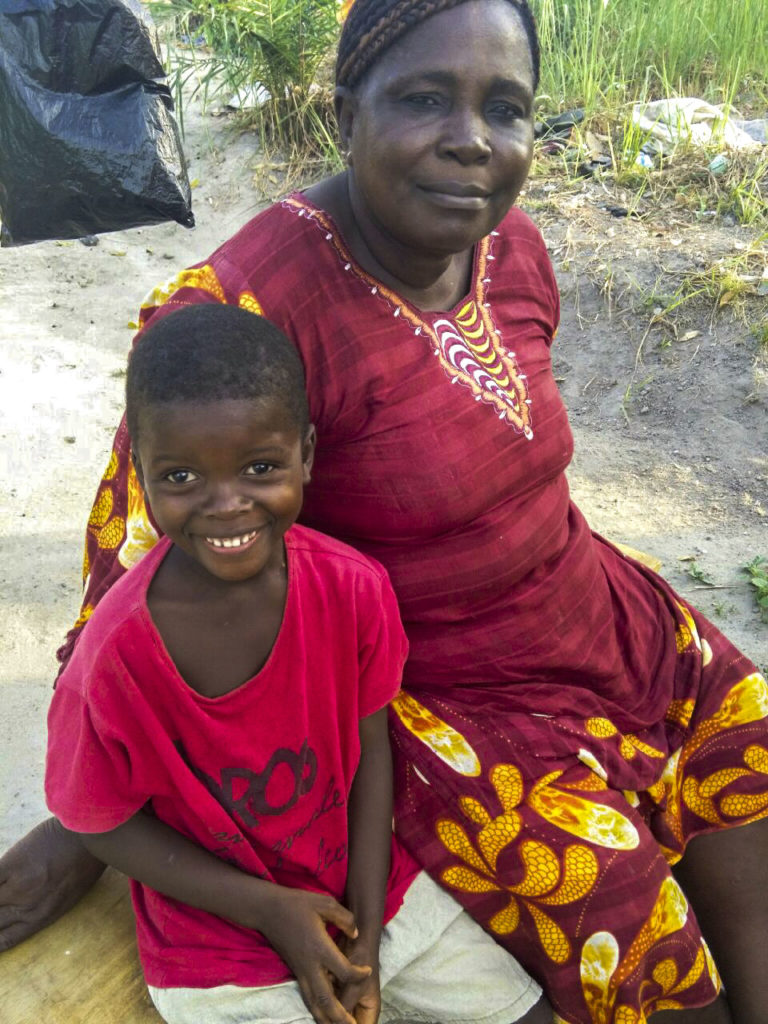 "Social worker-sleuth" ought to be the job title of Kidsave's team in Sierra Leone, working to reunite children orphaned by Ebola with family members. Take the case of Paul, a 11-year-old who has spent the last 2.5 years in an orphanage in Pujehun.
Orphanage records offered a clue – the last known village of his family: Dumagbe. Social workers travelled by motor bike 46 km to Dumagbe, found the village head and showed him Paul's photo. Cautious and hesitant to give them information, however, he sent them to another village 8 km away – accessible only on a foot path – a two-hour walk. There, they found a family member who knew Paul and helped find his grandmother, Rachael, who took him in to live with her.
Paul is happy to be back with his grandmother in his family and village.
Kidsave's team of three social workers, Edifra, Smith and Christopher, have reunited 50 children with family members over the last year and placed 16 children in non-kin homes where a kin-placement was not possible. In those cases, Kidsave hosted activities at which orphans and families interested in helping the kids met and began to get to know one another. Through these events and careful vetting Kidsave is giving orphaned children a good family and a real future.
This work relies on donations to Kidsave. Working with our partners, we are now focusing on a second group of 65 Ebola orphans, hoping to find them families over the next six months and developing a Family Economic Strengthening program to insure families who need help can maintain the child in their home.