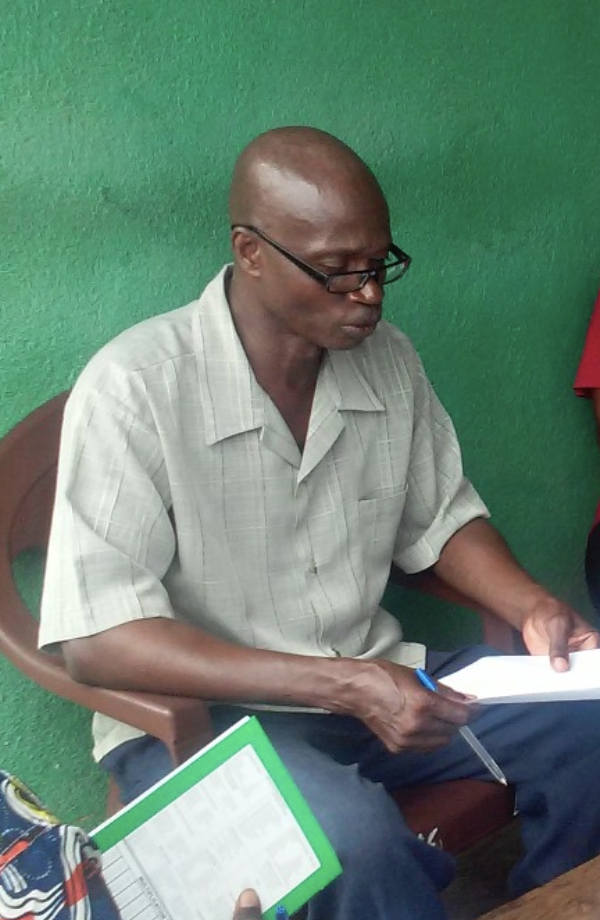 In Memoriam – Sierra Leonean George Smart
With sadness, we report the passing of George Smart, a social worker in Sierra Leone who had worked with Kidsave since 2016. George was a social worker in Sierra Leone who had worked with Kidsave since 2016 reuniting Ebola orphans with extended family and finding new families for those with no kin. He died on June 11 from injuries sustained in a car accident. He was returning to Bo, a town in the Kenema District, with his quarterly monitoring reports after visiting children who had been recently placed in families to ensure that placements were going well and to provide family support.
George was well-respected and often shared his experiences with his colleagues on child mentorship, family care, family tracing, and reunification. He covered four chiefdoms in the Pujehun District for Kidsave. Prior to this, he did similar work for the Ministry of Social Welfare. Kidsave Program Manager Ibrahim Kawa recalled George as, "a calm and soft-spoken man, and someone who never openly argued with his colleagues, even when provoked to anger. Thanks to George's timeliness, thoroughness, and care, Kidsave has a good working relationship with the Social Welfare Ministry."
George lost his wife a little over one year ago. He is survived by six children who now live together. His eldest son is a student at the university and a father himself. He has taken on the responsibility of the family. He cried bitterly as they lowered his father's casket in his grave, saying, "Daddy, you have transferred responsibility to me without meeting with me. You looked me straight in the eye on your last breath. Like you were saying go on with the rest, be a father to your sisters."
Kidsave has set up the George Smart Memorial Fund for Sierra Leone. Donations will be used to further Kidsave's work in Sierra Leone to reunited Ebola orphans with family members or new families. If you would like to contribute in honor of Mr. Smart you can do so here.