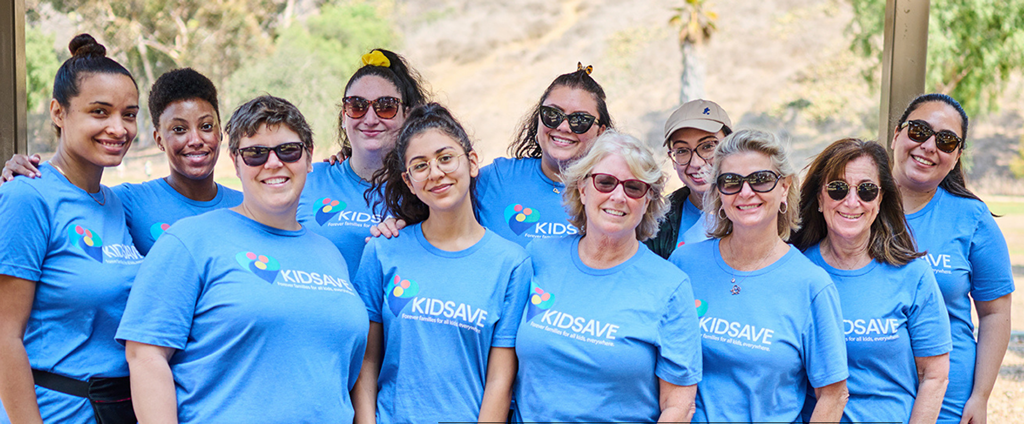 Dear Friends,
As we gather together again, many of us for the first time in months, I am grateful we won't have to be so distanced.
We can look forward to the warm smiles of familiar faces and the tight embraces of our loved ones once again. I am filled with gratitude that kids who've found families through Kidsave will enjoy these moments for the very first time today… because of supporters like YOU!
You have kept us going, our mission alive and well in hard times, and now, as we continue to discover our new normal. We are grateful for you.
I am especially in awe of the unique, resilient kids we work with, in person again. I am grateful for the dedicated families who step up to be in these kids' lives. Thank you, hosts, volunteers, and adoptive parents. You are that stable force, that connection that makes all the difference.
I am grateful for our hardworking team who goes the extra mile to be innovative for our kids. They've shown time and time again that nothing will stop their passion for helping these older kids thrive.
And for the kids who continue to wait… and there are many… who aren't sure what the future holds, I'm thinking of them today. I hold them close to my heart and believe there will be a day when we will connect these kids to the forever family they've always dreamed of. Until then… we'll keep working with all our might to make it happen.
Thank you for your support.
Please consider Kidsave on Giving Tuesday, November 30th, and in your year-end giving plans.
Randi