For Immediate Release
Los Angeles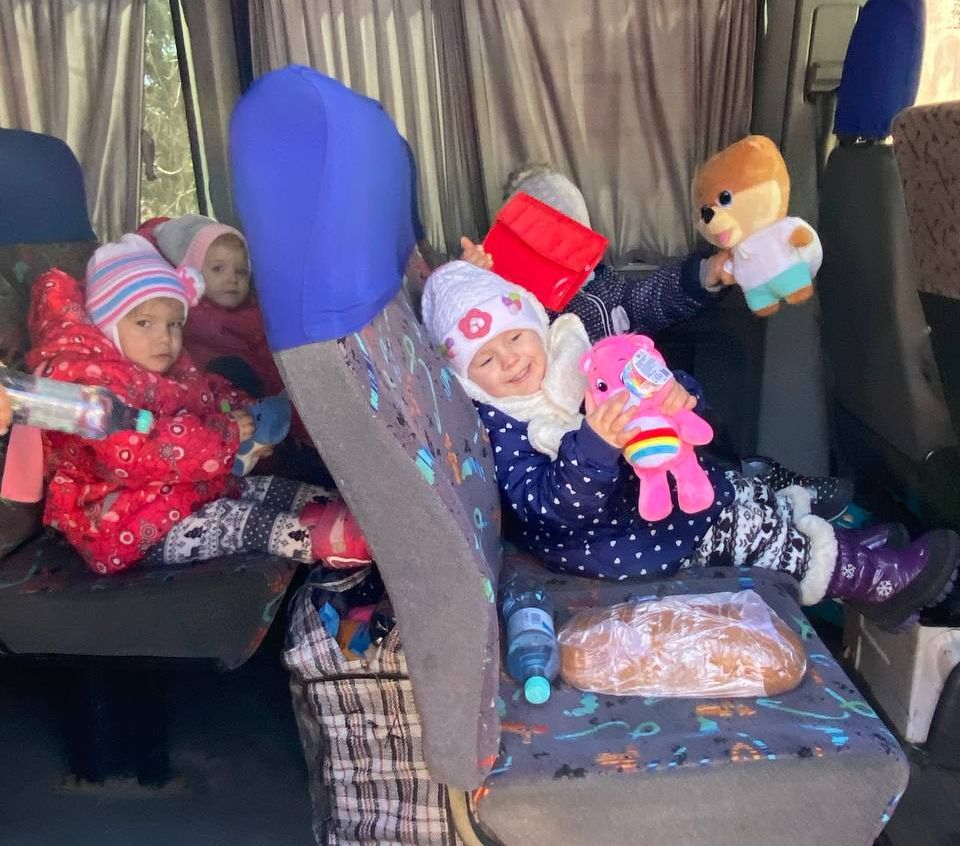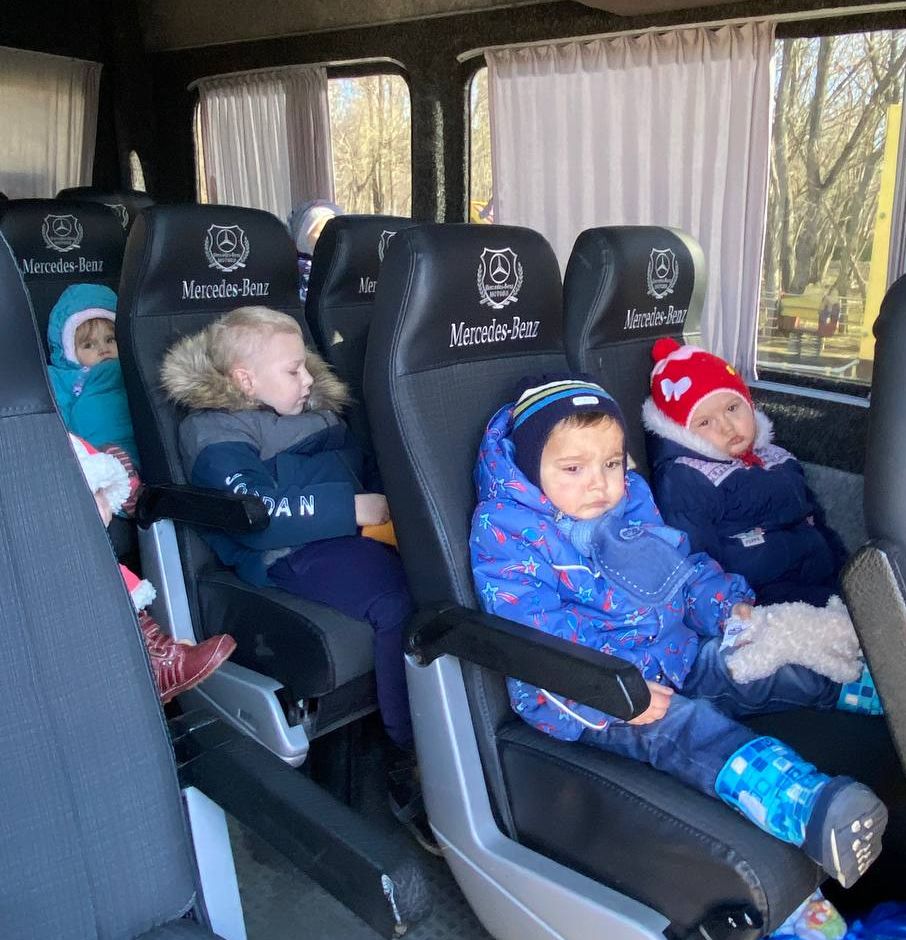 This week we've rescued more than 100 infants from an orphanage in Ukraine.
Longstanding non-profit organization Kidsave 501(c)(3) is accelerating its rescue efforts in Ukraine, rescuing nearly 400 people a day from combat zones.
Kidsave Efforts in Ukraine
On February 24, 2022, Kidsave began evacuating children and families out of active combat zones.
Since then Kidsave has helped more than 4,200 people get to safety. More than 2,700 of those are children, including 450+ orphans.
On Tuesday the team on the ground moved 103 babies and toddlers from an orphanage to safety in Ukraine. These babies aren't allowed to leave the country yet because of child welfare guidelines in Ukraine.
We are averaging 200-400 rescues per day and over the weekend we averaged 550 people a day.
Kidsave's rescue efforts began with three team members, their friends, and their own personal cars. Since then, the team has grown to well over 70 committed drivers and volunteers and a fleet of 36 vehicles to evacuate children and families, providing humanitarian aid.
Kidsave's team and volunteers on the ground have been making 1,200-mile trips back and forth, traveling in dangerous conditions through Mykolaiv, Kherson, New Odesa, Ismail, and more cities, for days at a time.
Kidsave has safely delivered people to the borders of Poland, Moldova, Slovakia, Czech Republic, and Germany.
Kidsave's Ukraine team has also delivered 40 tons of humanitarian aid collected from other NGOs and volunteers at the border to hospitals and rehab centers while en route back to the regions to rescue more people.  
Who is Kidsave?
Kidsave is a 501(c)(3) non-profit committed to helping older children in foster care in the United States and orphans around the world find permanent families since 1999. Kidsave has been working in Ukraine since 2016 facilitating training, corporate mentoring, and family finding for older children and teens, so when crisis struck, Kidsave acted immediately.
Funds for Kidsave Ukraine
These rescue efforts are possible because of donations from the public. More funds are needed to continue to evacuate children and families out of active combat zones,
Donations go to purchasing buses, fuel, medicine, food, and other aid.
All donations made to Kidsave go directly towards this effort as the organization desperately tries to save children and families before it is too late. Evacuation windows are closing as bombings become more intense, and there are still thousands of civilians—thousands of children—trapped in Ukraine.
After Evacuation
Kidsave's work does not end with evacuation. Kidsave has set up a hotline service for psychological assistance and counseling to provide continuing support. In addition to providing shelter, food, and necessities, Kidsave is also partnering with churches and other organizations to help them feel as safe and comfortable as possible once they cross the border.
Our top priority is to get children living in institutions out of danger zones. Kidsave has been cleared to move children from orphanages to safety. By law, the regional governors and child welfare staff must determine where the children go once they are out of Ukraine.
Kidsave's team in the US supports Ukrainian efforts and runs Kidsave programs to find permanent families and mentors for older kids in US foster care. "Our work to find families for children won't stop here at home," says Kidsave CEO, Randi Thompson. "And we hope to keep helping Ukrainian orphans find families as soon as we can."
For more information and latest news click here.