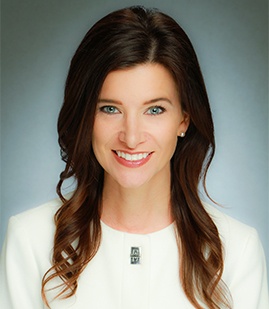 Los Angeles, CA and Washington, DC
For Immediate Release:
Kidsave announces the appointment of Autumn Ronda to Kidsave's Board of Trustees. Ms. Ronda is a partner in the Tax and Trusts and Estates Department at the law firm of Mitchell Silberberg & Knupp LLP (MSK) in Los Angeles, California, where she specializes in designing and implementing sophisticated tax and estate planning strategies for her clients. Regarded for her expertise in planning for cross-border estate and gift tax issues, Ms. Ronda also serves as counsel on complex trust and probate administration matters.
"Furthering my involvement with Kidsave by joining the Board of Trustees was an easy decision for me after spending time with the kids and working with the dedicated staff members. The organization administers all of its programs with intense compassion and thoughtfulness that made me want to be a part of the Kidsave family," said Ms. Ronda. "The creativity and passion they bring to advocating globally for orphans and children in foster care is nothing short of remarkable, and I am eager to offer my guidance on the Board to advance their cause," added Ms. Ronda.
She volunteers in Kidsave's Weekend Miracles program helping give hand-picked gifts to every child in the program at Christmas time. "Autumn's commitment in dedication to children our program is seen and felt through her volunteer work each year," said Randi Thompson, Kidsave CEO, President, and Co-Founder. "This commitment, along with her innovative spirit, and extensive experience in law and nonprofit board leadership make her an excellent addition to our Board."
Ms. Ronda is designated as a Certified Legal Specialist in Estate Planning, Trust & Probate Law by the Legal Specialization Board of the State Bar of California. She has received the designation of Best Lawyers in America each year since 2016 and she was the 2017 recipient of the prestigious Beverly Hills Bar Association Board of Governors Award for her work with the Beverly Hills Bar Association. She has served in leadership roles with Wills for Heroes Foundation, California Society of CPAs, the Los Angeles County Bar Association and the State Bar of California. Ms. Ronda is a past board member of Make-A-Wish Greater Los Angeles, and was an Adjunct Professor of Law of Estate Planning, at Loyola School in Los Angeles, California.
Ms. Ronda holds a Master of Laws in Taxation from Loyola Law School, a Juris Doctor from Southwestern University School of Law, a Master of Business Administration from Loyola Marymount University, and a Bachelor of Science in Economics and Business Administration from Saint Mary's College of California.