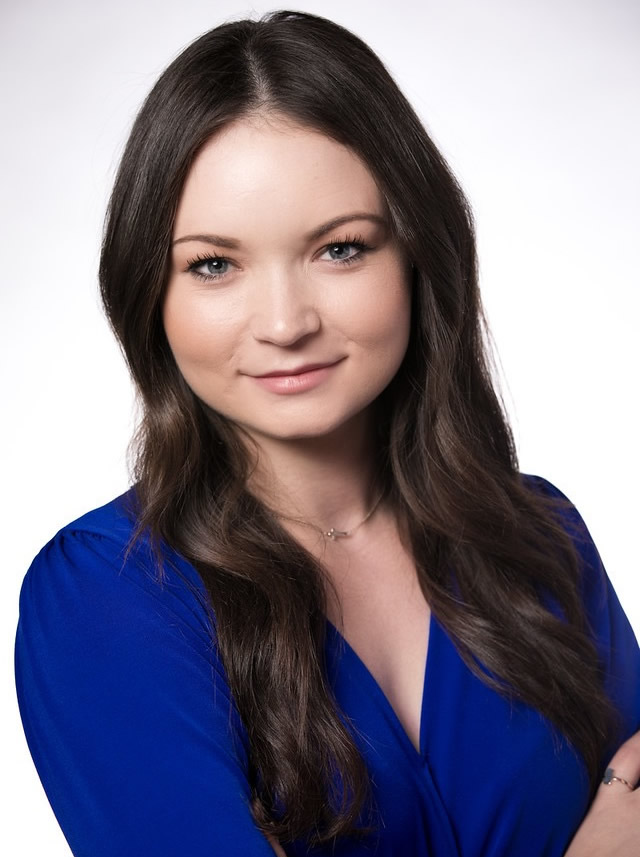 Chicago and Los Angeles
Kidsave, an organization that advocates for change in child welfare systems so children can grow up in forever families and be connected to caring adults, is pleased to announce Galina Carson's appointment to Kidsave's Associate Board.
To Carson, now a successful account executive at Amazon, Kidsave is especially near and dear. At seven years old, Carson was placed in a Kazakhstani orphanage and considered "un-adoptable" due to her age. When she was 10, Carson met her adoptive parents through Kidsave's Summer Miracles program. This initiative brings international kids who have no chance at finding families in their own country to the U.S. for a stay with host families who either adopt or help them find a forever family. Over the last 22 years, 80 percent of kids who traveled have been adopted.
"Because of Kidsave, I, along with many others, have been given a second chance at a family and a bright future." Carson says. "They gave me, and so many other older, forgotten orphans and foster kids, a second chance at family and the opportunity to thrive. I'm honored to contribute at a greater capacity as I join Kidsave's associate board."
Since her adoption in 2004, Carson has experienced much success, earning her B.S. in Business Administration from Pepperdine University and working in the advertising industry. In the last 5+ years, she's worked in digital ads and on accounts such as Amazon, Warner Bros., Paramount, and Universal Studios.
"Our goal at Kidsave is to give all children an opportunity to thrive and create generational change. With Galina, we are seeing just that. I couldn't be more proud to welcome her to our Associate Board," says Kidsave President, CEO, and Co-Founder, Randi Thompson. "It's such an honor to watch her journey with us come full circle, and we look forward to adding her passionate voice – as well as her digital and social media expertise – to our marketing arsenal."
With this appointment, Carson joins eight other young professionals on Kidsave's Associate Board. Along with Kidsave's Board of Trustees, this group supports Kidsave's efforts and advocates for the need for families for older forgotten kids in foster care and orphanages, domestically and worldwide.
About Kidsave
Kidsave, a nonprofit 501(c)(3) charity, helps older children and teens living in U.S. residential facilities, foster homes, group homes, and orphanages overseas find loving parents and lifelong mentors through our unique Family Visit Model. A volunteer-driven effort, Kidsave works with governments and communities worldwide to see that no orphan or foster child is forgotten. Every child grows up in a family with love and hope for a successful future.