As seen in the Chicago Tribune: Kidsave picnics, gatherings lead to adoptions of older orphans from developing countries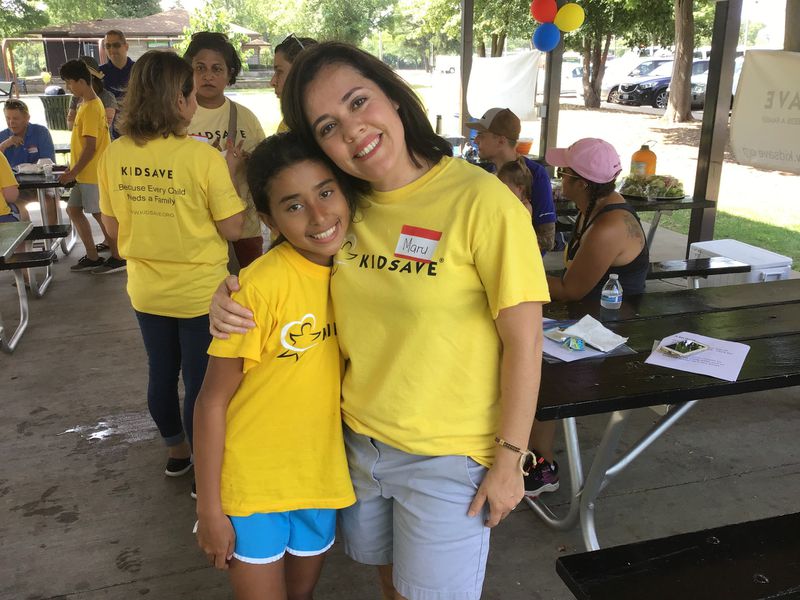 By HANK BECKMAN | PIONEER PRESS |
JUL 22, 2019 | 3:42 PM
With many children in need of stable families, some La Grange-area residents are helping to address the problem.
Kidsave, a nonprofit working to find homes for older orphans from developing countries, held a picnic Saturday in Denning Park to highlight the issue and make the community aware.
One of those children, a 12-year-old boy from Colombia, has a dream that "he will find a home in a stable family," he said through an interpreter. The program policies to not permit sharing their names.
Maru Braemer with a 12-year-old participant staying with a host family in Hinsdale. (Hank Beckman / Pioneer Press)
He is part of the Kidsave Summer Miracles program that brings Colombian orphans to the United States for a month-long summer visit, where they will learn about U.S. culture and meet families that might be open to adopting them.
"Of the more than 1,800 children who have traveled to the United States, about 80 percent ended up being adopted," said Maru Braemer, Kidsave's Chicago Community Coordinator.