March 13, 2020 – Updated June 1, 2020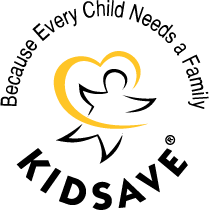 Dear Friends and Kidsave Families,
At Kidsave the health and safety of our kids, volunteers, families, and staff are paramount. Throughout this crisis, our Weekend Miracles and Summer Miracles Programs will continue efforts to find families for older children in foster and institutional care. Please see the following updates regarding our programs.
Weekend Miracles:
Our Weekend Miracles advocacy events are cancelled. DCFS has also requested that current hosts refrain from in-person visits with their youth and encourage hosts to stay in contact through phone, email, text, and video chat.
We are continuing to recruit and train families. Orientations and trainings will be virtual until further notice.
Our Kidsave staff continues to reach out to our Kidsave kids to let them know we are thinking of them and that we will bring our community back together as soon as it is safely possible.
April 7th Update: We are excited to share that we launched our first virtual event April 4th and will continue to hold small events every week by invitation.
Summer Miracles:
May 21-2020 Update:
With great disappointment, we announce that we will not facilitate our Summer Miracles hosting program in August due to the travel restrictions announced in Colombia on Wednesday, May 21, 2020. Along with our partners, we are putting all of our efforts into building a strong winter hosting program in December.
Colombian President Duque has extended isolation measures in Colombia to May 31, with the Health Emergency extended to August 31. According to the officials, the restrictions for international travel parallel those for the health emergency; therefore, it is not expected that travel can be resumed before September.
We continue to advocate for every child who has waited so long to have dreams of having family come true. Please join us NOW in our advocacy efforts on behalf of these forgotten kids and consider hosting this December.
Contact summermiracles@kidsave.org for more information today.
LA Gala Update 
We are busy putting together a wonderful virtual experience to replace our much loved Galas. July 23, 2020. Learn More and Register for FREE here.
In the fall, we will be hosting a nationwide Miracles Auction, online.  If you have something interesting and wonderful  (vacation homes, unique experiences, signed memorabilia, popular techy items, etc.) please help us by donating now.
Contact keiara@kidsave.org  or  ekaterinaw@kidsave.org
We look forward to bringing our Kidsave community together again as soon as possible. Until then, we ask that you advocate, share, post and spread the word about older kids who need families.
Please take good care of yourselves and loved ones. We will remain in close contact as updates become available.
Warmly,
Randi
Information Updated April 7, 2020

For questions, concerns or more information please contact our Communications Director Lauren Davis.