August 2020 Update: Joshua and Susan have been enjoying life together and working toward Joshua's adoption.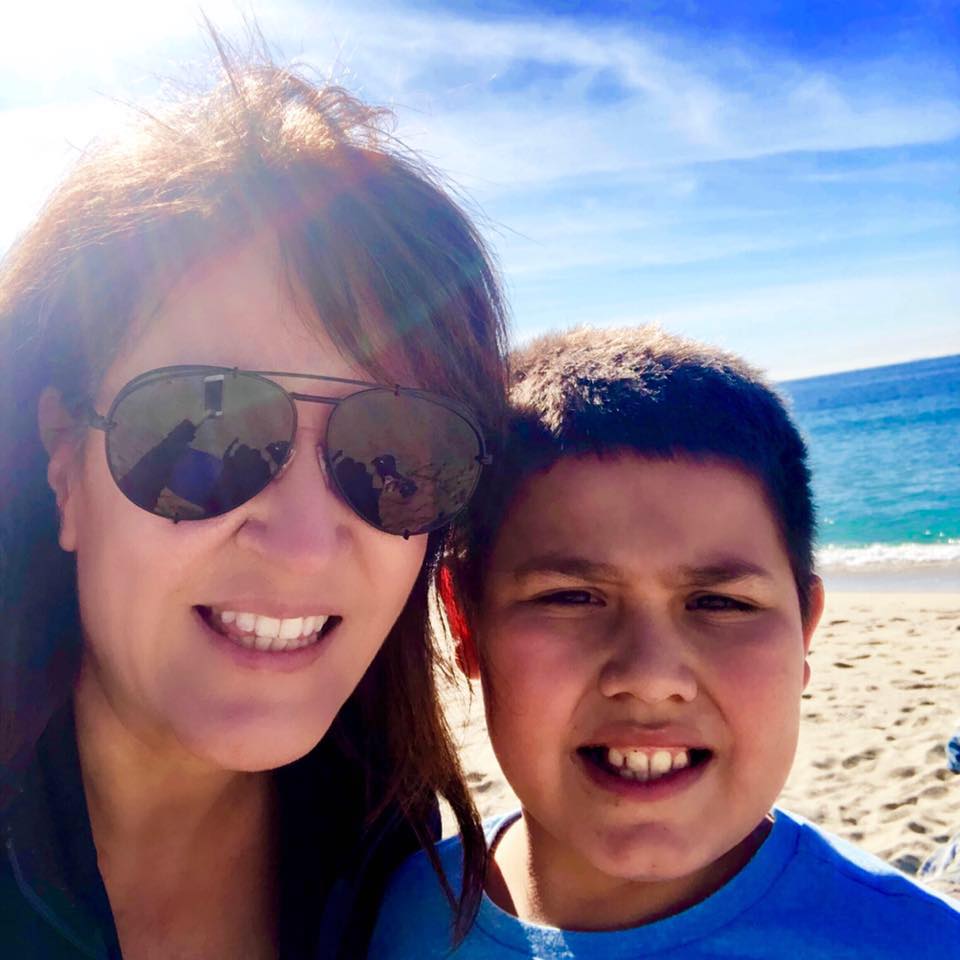 Joshua's Story
When you meet 11-year-old Joshua, you see a happy-go-lucky kid, with a ready smile and engaging personality. You might be surprised to learn that he entered foster care when he was just 3 years old, all the while growing up not knowing very much about his birth family, or if he had any siblings because he was separated from them as a baby. For a child his age, Joshua has had his more than his share of loss and disappointments, including failed adoption matches. He had been to multiple recruitment events and even been on the local news segment for foster youth, Wednesday's Child, without finding a family.
Joshua got another chance at having a family when he was told about Kidsave by his social worker. Unlike many of the kids who join Kidsave's Weekend Miracles program, Joshua came to Kidsave knowing he wanted to be adopted.
Joshua met Susan at a Weekend Miracles bowling event. She recalled at the time, "Joshua was one of the youngest kids… he was not happy that he wasn't doing well, so I just coached him on how to practice to get better and how we are not always the best when we try new things."
The two hit it off quickly at events. Unbeknownst to Joshua, Susan told Kidsave after just a few weekend meetings that she would like to host Joshua as soon as she was approved to host, and be matched for adoption once she finished her training and approvals to be a resource family.
But it was not to be. Susan was moving and so her home study was delayed. In the interim, a couple, already approved to adopt, came forward for Joshua. Joshua met and liked them at a Kidsave event and told us he was happy because "They picked me!" The County matched Joshua with the couple.
Susan was devastated but happy for Joshua that he would have a family. She decided to complete all her approvals before returning to Kidsave events so she would be ready to move forward immediately should she meet and connect with another child.
Shortly after Susan was approved, Kidsave received the news that Joshua's adoptive match had fallen through, and Joshua was asking to come back to Kidsave events, a place he felt comfortable and valued. We invited both Joshua and Susan to the next Kidsave event, where they were happily reunited. The two picked up their relationship where they had left off months before.
Susan began driving Joshua to events, then hosting him on weekends, Soon they were officially matched for adoption and Joshua moved in with Susan. They have now been living together for the past few months and enjoying getting to know each other as a family. Joshua loves to play mini-golf, watch 80's movies like Karate Kid, and take walks with his new mom. "Some of our best times are the quiet times – such as baking cookies, making homemade pizza, or just watching a movie," says Susan.
Joshua is now part of Susan's large family. Susan describes them as "all very different and diverse, racially and by sexual orientation. This helps Joshua not feel like an outcast just because he is not blood-related. My brother was also adopted and I think that creates a special bond between him and Joshua, too". Susan is excited to have Joshua spend more time with her family and watch him "shine at family BBQs and camping trips".
Susan always makes sure to lift Joshua's spirits when he becomes sad or frustrated. "Joshua has had a lot of disappointment in life," said Susan, "and I want to make sure he knows, that when something disappoints him now, he no longer has to deal with it alone."
Now Joshua is the biggest LA Dodgers and Golden State Warriors fan. He has many interests, from playing baseball to learning new trivia facts, and his love for music. In school, Joshua's favorite subjects are math and physical education. When asked about his dreams, Joshua said that he has two clear wishes for his life: for the LA Dodgers to win the World Series, and for him to be adopted by Susan. Despite his upbringing, Joshua strives to see the best sides of the world, including the best sides of himself. He tells other kids in foster care to "work for dreams and don't give up on what you want."
Susan's advice to would-be foster and adoptive parents:  "It's not easy and has many challenges, but when you see a person's future changing for the better, you can't help but feel like you made a difference.  And it was all worth it."
Joshua told us recently that one of the greatest gifts God can give is adoptive parents like Susan. He would like to start his own YouTube Channel when he gets older to help kids like him find their very own Susan.
Your gifts of time and money can transform the life of a child.
100% of your money goes directly to helping kids.
Learn more about where your money goes here.