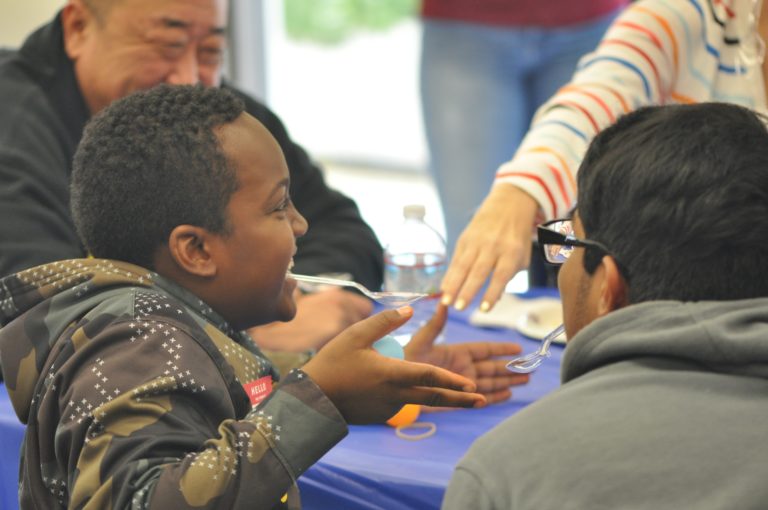 Our Kidsave Weekend Miracles team hosted an interactive and fun game day on March 23, 2019. The event took place in Brand Park Studios and hosted 32 kids and 39 adults.
The kids and adults engaged in various games led by our Kidsave volunteers. Alongside the activities, food and snacks were served and the event culminated with personalized cakes for each of our Weekend Miracles Birthday kids for the month of March.
It was a memorable experience to see our birthday kids smiling as the families and staff gathered around to sing happy birthday. We hope this was the start of many new connections.
Our goal is to move kids out of LA foster care and into loving homes. Learn more about Weekend Miracles and get involved.
Contact Paula at paulas@kidsave.org for more information.