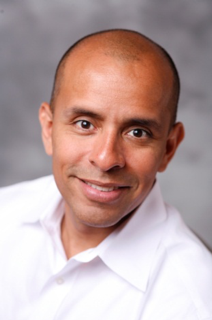 For Immediate Release: 
Washington DC and Los Angeles—Kidsave, an organization that advocates for the adoption and lifelong mentoring connections of older children growing up in orphanages and foster care, announces the appointment of Genaro Perez Jr. to Kidsave's Board of Trustees.   
Perez is Director at CrossCountry Consulting and Tri-State Lead of Business Development, responsible for creating and executing growth strategies and assisting clients to transform their finance, accounting, risk, operations, and technology functions.  
Perez is also a leader with ALPFA (Association of Latino Professionals for America), the first Latino professional association in the US. Genaro has served various board positions over the last 24 years and was awarded the Outstanding Service to ALPFA award in 2003 and ALPFA's Lifetime Achievement Award in 2011.  He was also featured in Hispanic Executive Magazine in 2013 as a Latino leader in the Accounting & Finance industry. 
"We appreciate Genaro's strong financial background and understanding of non-profit planning, reporting and audit requirements," said Randi Thompson, Kidsave CEO, President, and Co-Founder. "We also look forward to working with him to engage his extensive networks in the Latino professional community to benefit the multicultural youth we serve." 
Prior to CrossCountry, he was a Managing Director with RGP, a global project consulting firm where he was instrumental in leading some of the firm's largest clients across various financial reporting, regulatory, and internal audit initiatives. He also worked in Goldman Sachs where he provided reporting and project management support to the Merchant Bank business. Prior to Goldman, Genaro started his career at Deloitte where he was responsible for financial statement audits of various financial service clients addressing complex accounting issues and internal control weaknesses.    
Perez currently serves on the ALPFA NY Senior Leadership Council as well as on the Baruch, Queens College and Pace ALPFA Advisory Board. Genaro is a licensed CPA and received his bachelor's in accounting and Information Systems at Queens College.  
"I believe everyone should strive to be a 'value add' citizen to positively impact our global society.  Gandhi said it best, 'Be the change you want to see in the world,'" said Perez. "Randi and the strong Kidsave team and volunteers embody this value. They work tirelessly so older children have the opportunity to meet loving families and have a place to call home. What could be a better gift than this? I'm excited to be a new member of the board and look forward to contributing to this effort." 
About Kidsave  
Kidsave, a nonprofit 501(c)(3) charity, helps older children and teens living in U.S. residential facilities, foster homes, group homes, and orphanages overseas, find loving parents and lifelong mentors through our unique Family Visit Model.  A volunteer-driven effort, Kidsave works with governments and communities worldwide to see that no orphan or foster child is forgotten, and every child grows up in a family with love and hope for a successful future.    
Contact: 
Lauren Davis
Laurend@kidsave.org
202-503-3101