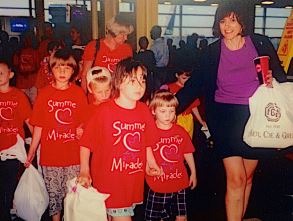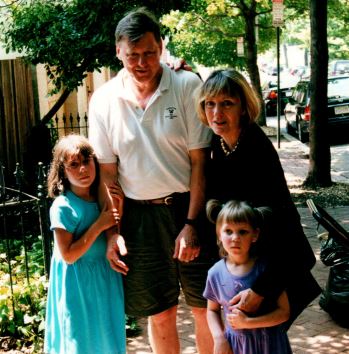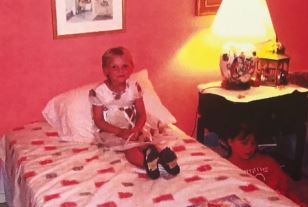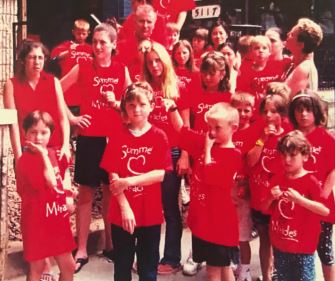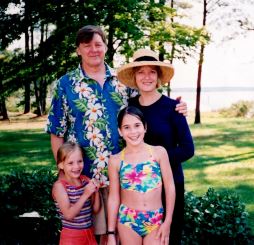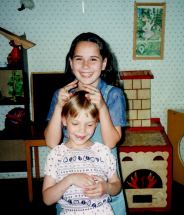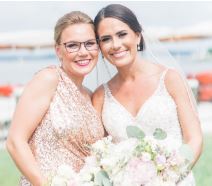 My name is Ekaterina Widell
I am proud to be the first Kidsave alumnus to become a staff member as the Communications and Development Associate.
This is my Kidsave story
I was born in the city of Tver, Russia, northwest of Moscow. My birth family struggled financially. My birth parents worked multiple low-income jobs to raise their four kids. Our hard times escalated when my father became abusive due to alcoholism. Essential resources like medicine and food became scarce. I remember eating raw flour out of the bag just to fill my stomach. Out of necessity, my sister Svetlana and I went to our neighbors' homes, and begged for food. Our family difficulties became well known in the area as neighbors complained to law enforcement. I soon became malnourished and was hospitalized. After multiple complaints, the state authorities decided to surrender me and my three siblings to orphanages. Svetlana and I were placed together because we were close in age. However, we were separated from our two sisters, Olga and Vika.
I am thankful that I don't hold many memories of my life in the orphanage. Needless to say, it wasn't a happy point in my life. I was sad because I wasn't allowed to see my sister very often. The playroom was small compared to the number of kids. I didn't have any toys of my own, and several of the available toys were usually broken. I wasn't comfortable sleeping in a large room with beds placed in rows. I remember constantly having trouble falling asleep. As a punishment for not being asleep on time, I was made to stand by my bed until someone in charge felt I had learned to go to bed when I was supposed to. When I would cry, as I often did, I was told to close my mouth or a crow would fly in and make a nest. I found little comfort or individual attention from the orphanage staff because there were too many kids to care for.
In 2001 I was given an opportunity that ultimately changed my life forever. At the age of six, I traveled across the world to Washington, D.C. with my sister to participate in Kidsave's Summer Miracles program. Kidsave matched Svetlana and me with Pam and Carl Widell. Pam and Carl lived in Georgetown. Carl was a businessman consulting African projects; Pam was an architect and writer. Pam was not able to have children of her own. When she heard about Kidsave through a friend at church, she and Carl knew Kidsave would be the right fit for them.
After being matched, Svetlana and I journeyed to the United States. Flying on a plane for the first time was an incredibly scary and exciting
experience. All of the kids were exhausted after the 12-hour flight when we arrived at Washington Dulles International Airport. Dressed in a red Kidsave T-shirt, I carried the little that I owned in a white plastic bag and held on tight to my sister's hand. My dad says when they saw us come off the airplane, the first thing they noticed was we were very small for our age due to malnutrition. I was the size of a 3-year old. I didn't fully understand where I was going or what was happening at that time, but with my sister by my side, and the volunteers and translators from Kidsave nearby, I felt safe and taken care of.
During those five weeks that summer, my whole world changed. It was challenging to adjust at first. My sister and I didn't speak any English and our host family didn't speak Russian. There were often communication errors. I remember a funny incident when Carl asked us to refill a glass of water for him. Without realizing what we were doing, we accidentally mixed water with strong liquor. You can imagine his surprise when he took a big swallow of the "water"! My sister and I were very mischievous and often got into trouble. Our experience in the orphanage didn't give us a lot of stability or proper discipline. It was tough for Pam and Carl to explain to us why we couldn't do some things, or why things had to be done a certain way. I remember one of the first days living in the Georgetown apartment, I opened the backyard fence, ran into the busy street, and was nearly hit by a car. I had no sense of the dangers of city traffic. It became clear that this new environment was nothing like my home in Russia, and Pam and Carl needed to keep a very watchful eye.
Getting used the new types of food was a challenge. I recall being very repulsed with the idea of salads, as I was unfamiliar with them. I remember thinking, "you eat grass here?" I loved going to grocery stores because of all the free samples. Running around eating all of the free food I could get my hands on was like a dream come true for me. At times I was troubled with the thought that I wouldn't be fed, so I would hide food under my bed to save for later. One day a colony of ants was found crawling all over my side of the bed. Pam and Carl sat my sister and me down and explained that we would never have to hide our food. We would always have food in the kitchen anytime we wanted it.
Having all my toys either broken or stolen from me in Russia, I valued every little gift I was given. Upon arrival to the United States, my sister and I each received a Barbie doll. One with brunette hair matching my sister's, and one with blonde hair for me. Every night after playing with my Barbie, I would put it back into its box and hide it under the bed, because I feared someone would take it away from me. Pam and Carl made sure that we never felt left out or dismissed, they made sure we had everything we needed. To be honest, we got spoiled! So many stories bring a settling feeling of nostalgia and support. Plenty of those same stories are more than nostalgic in that they were the moments that instilled a feeling of belonging in my strange new world.
During the Kidsave program, Svetlana and I went to a camp where we met other kids who were brought over from Russia. Kidsave hosted many weekend events like going to the zoo, having picnics in the park, and going swimming. These events allowed us to get to know Pam and Carl in very comfortable and fun environments. That summer, I remember Pam teaching me how to swim, we met our first best friends who were our age and also a part of the Kidsave program. Innocently, we kept our parents on the edge of their seats as we were always very curious and liked to pull small pranks on them. Most importantly, we learned what it meant to be part of a loving family. Over time the four of us grew very close and I began to forget about our life in Russia.
As the program came to an end, my sister and I didn't know what would happen to us next. We had just experienced a once-in-a-lifetime opportunity and weren't sure why we were being returned. We thought we might have done something wrong, or that Pam and Carl didn't like us. My parents weren't allowed to express their intentions of wanting to adopt us because being approved for adoption was not a guarantee. One day we replaced a photograph from a picture frame sitting on the mantle in the family room with one of the four of us together. Seeing this, it was clear to Pam and Carl that we wanted to be a part of their family. After the Kidsave program, we returned to Russia and things seemed worse than previously thought compared to our experience in the U.S.
The adoption process was stalled due to the events of 9/11. The adoption process was extremely long and I began to think the incredible experience I had would just become a memory i'd cherish. Little did I know that Pam and Carl called my sister regularly and made sure to remind us they still intended to adopt us. Most importantly they made sure we knew weren't forgotten. Nearly a year later, in 2002, we were adopted and made our final move to the United States! Not long after, we were reunited with our two younger sisters whom we were separated from before being placed in the orphanage. Olga and Vika were adopted as infants by a French couple and were raised in the suburbs of Paris, France. We have made multiple trips to visit one another and continue to keep in touch.
After the adoption was finalized, the four of us moved from Georgetown in Washington, D.C. to St. Michaels, MD where my sister and I enrolled in a school that could teach us how to speak English. Carl and Pam felt the small, historic town would be a safer and more wholesome environment for raising two young daughters. They were right! The town allowed my sister and me to grow and deepen a newfound American identity while still embracing our Russian heritage. I had the opportunity to have a very normal and stable childhood. After high school I attended St. Mary's Honors College of Maryland in southern Maryland. I was given a liberal arts education and ultimately developed a fascination with Anthropology. College allowed me to study abroad in Italy for a semester, and once again I was able to visit my sisters in Paris.
In 2018 I graduated from St. Mary's with a degree in Anthropology and a minor in Political Science. After college I had to figure out where to start my career path. My life came full circle when I was offered the opportunity to work at Kidsave as a Communications and Development Associate. Unfortunately, my mom, Pam lost a battle with cancer at the beginning of 2018. Although she passed before she knew where I would start my career, I work for Kidsave every day in her honor and her commitment to raising me.
Reflecting back, it's hard to think about what happened to all the kids from our orphanage who weren't able to be adopted. At the time we were in Russia, when kids grew up they were put out on the street with little to no resources. Young girls often ended up in prostitution and lots of kids turned to crime.
My parents gave me an opportunity to learn how to be in a loving family, and they gave me a great education. They opened their hearts and lives to my sister and me. I will forever be grateful to them. I hope to give back to Kidsave and help the kids still out there in the same position I once was, looking for a forever family. Without the guidance of the Kidsave organization, it's events, camps, and team, I would not have known the life I'm proud to live today. My Kidsave trip opened up many opportunities for me – it truly changed my life.
Thank you Kidsave