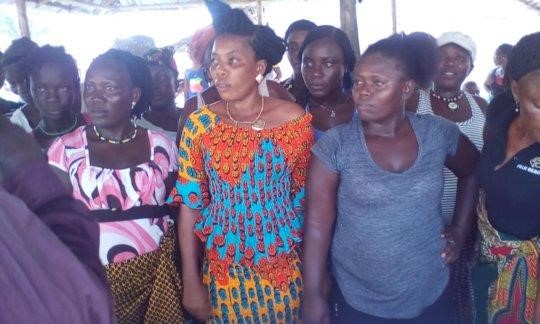 In 2014, the Ebola crisis hit Sierra Leone and many families with the virus left their villages and went to regional care centers. 5,000 to 7,000 Sierra Leoneans died of the disease and thousands of newly-orphaned children were moved into orphanages. Many have remained there for years without connections to the home villages and relatives.
While the government believes that children belong in families, it does not provide enough resources to return them to their villages, find extended family members for them to live with, or find new, loving families so these children do not grow up in institutions.
In 2010, Kidsave began placing finding families for civil war orphans first by looking for a suitable relative. If one could not be found, Kidsave used its "family visit model" to give time for kids needing a family and prospective adoptive families to get to know each other.
Then when Ebola struck 4 years later, Kidsave worked with the Sierra Leonean government to identify those children who were displaced and without parents and work to reconnect them with families. Kidsave helps families take in an additional child by providing small loans that enable them to build their businesses and feed and support the child or children they have added to their family.
Kidsave has trained and supported partners in Sierra Leone and served 639 children since 2010. In 2018 alone, Kidsave helped 165 served families. In 2017, 75 Ebola orphans were reunified and today 95% are in stable relationships. Social workers visit the families regularly to help manage adjustment challenges and keep the child's placement intact or address any problems promptly.