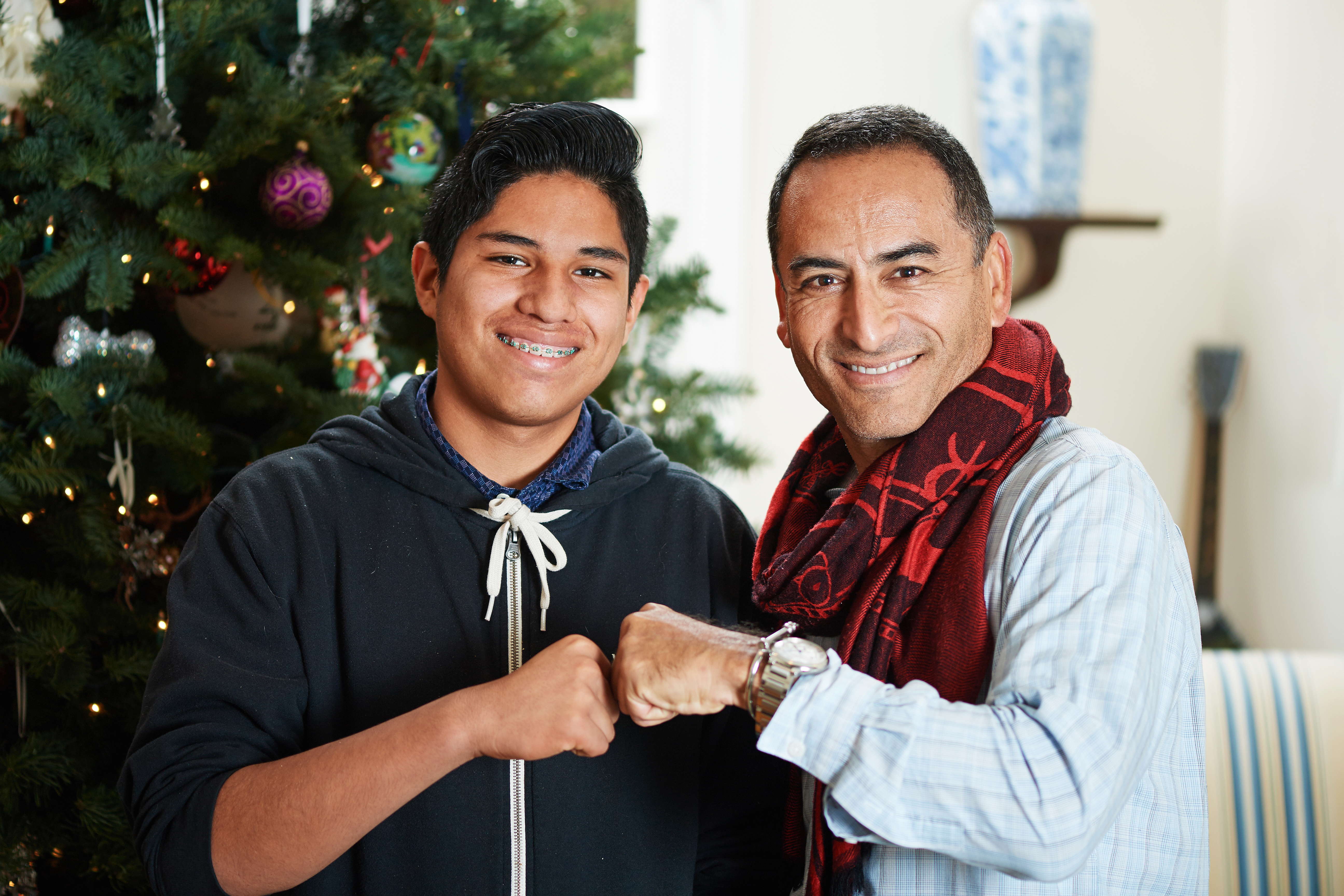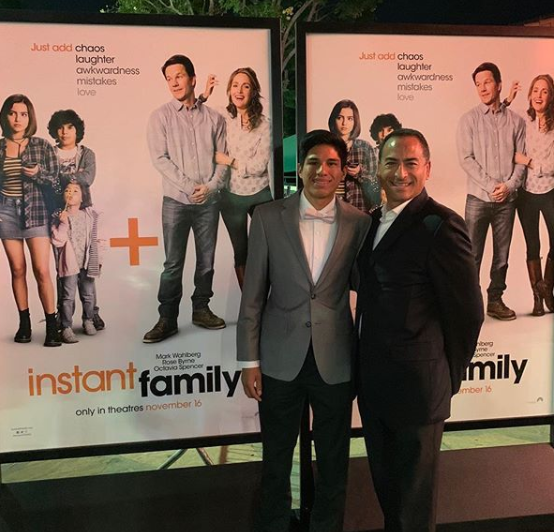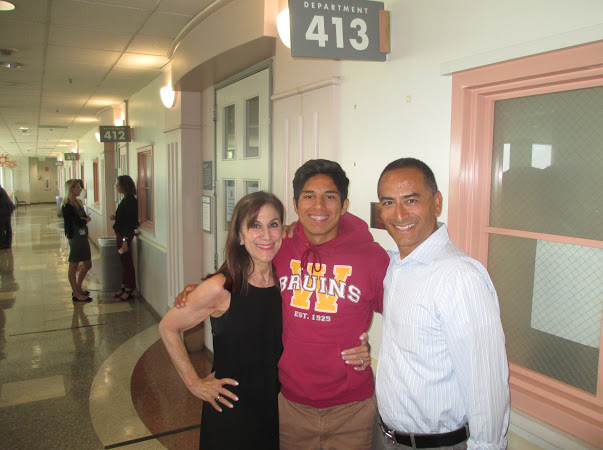 Jesus and Grant met in the summer of 2016 at a Weekend Miracles cake-decorating advocacy event. Amidst the chaos of icing cupcakes, the two found common ground in their shared love of football. They talked about Jesus' favorite team — the Seattle Seahawks, and Grant's — the USC Trojans, and the coach they had in common – Pete Carroll. It was clear this kind-hearted, sweet teenager needed a family and was open to getting to know Grant. That launched a series of weekends of activities together.
Jesus moved in with Grant in December of 2016. Grant likes to joke that Jesus was his Christmas gift! Jesus and Grant were matched for adoption and, this September, the adoption was finalized. Jesus, now 18, feels that he has already been Grant's family for two years.
Grant is enjoying his new role as a single dad who enjoys watching his son play on his high school's football and track teams. The two also enjoy traveling together to Hawaii, New York, Dallas, San Francisco, and Portland. Since Jesus moved in, Grant has bonded with him at sporting events, met other parents he'd never know otherwise, watched Jesus' attempts to be humorous, and– most of all– watched Jesus mature into a young man and gain self-confidence.
An added bonus: Jesus and Grant live a few blocks away from another Weekend Miracles family, Steven and his son, Marcos. The boys met and became friends through Weekend Miracles and now attend the same school.
Grants advice to others who have decided to open their hearts and homes to a kid in need is, "Ask for help and accept it. There are many support systems for you to take advantage of."