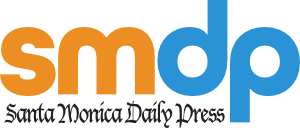 Local charity helps children and orphans flee Ukraine
By Emily Sawicki
Published 
Russia's war in Ukraine has many people on this side of the Atlantic feeling helpless — what can we possibly do in the face of a humanitarian crisis 6,000 miles away?
Santa Monica resident Lauren Reicher-Gordon, senior vice president of the nonprofit Kidsave, said her organization was already poised to leap into action. Since 2016, Culver City-based Kidsave has been operating on the ground in Ukraine, with a mission of placing orphaned older kids and teens into loving homes. They also provide mentorship for teens.
Kidsave operates in communities around the world: in Sierra Leone, Russia, Colombia, Ukraine and all around the United States.