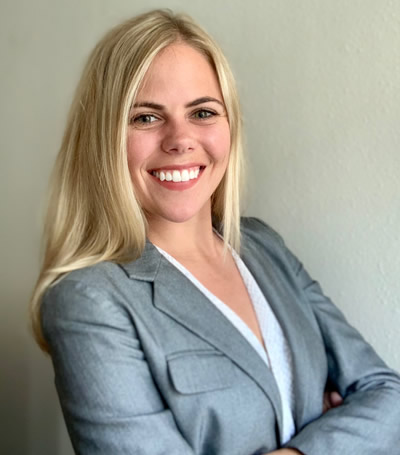 For Immediate Release: 
September 26, 2019
Washington, DC and Los Angeles, CA — Kidsave is pleased to announce the appointment of Samantha "Sam" Jordan to Kidsave's Board of Trustees' Associate Board. Jordan is a Systems Specialist at IBM, based in Washington D.C. In her role, Jordan works with enterprise-level clients, assisting them in their efforts to adopt agile techniques and modernize their IT environment.
Outside of IBM, Jordan exercises her passion for data science as a Carnegie New Leader at the Carnegie Council for Ethics in International Affairs. As a member of Carnegie, she focuses on algorithmic bias and advocates for the ethical implementation of risk assessment systems. Jordan spent her collegiate career as the captain of the George Mason University Speech and Debate Team, where she learned the power of effective communication in enacting systematic change, particularly on behalf of marginalized communities.
"Sam brings energy, passion, and tech-smarts to Kidsave's Associate Board." said Randi Thompson, Kidsave CEO and President. "Sam's expertise, creativity, and willingness to assist wherever needed is going to be a great asset in building our associate group, which we see as a great asset to our volunteer leadership team."
Jordan serves on the DC gala committee, where she works to gather valuable auction items for the event happening in November. Jordan has also committed to pushing marketing efforts forward by actively participating in Kidsave's marketing committee, and has started work to engage social and celebrity influencers.
"As the granddaughter of devoted foster parents and daughter of a Medevac Helicopter Pilot – turned second-grade teacher, I know how critical it is for kids to grow up with meaningful and longstanding adult relationships," said Jordan. "I hope to use my skills in communication and data analytics to advance the mission of Kidsave, and give kids the families they deserve."
About Kidsave  
Kidsave, a nonprofit 501(c)(3) charity, helps older children and teens living in U.S. residential facilities, foster homes, group homes, and orphanages overseas, find loving parents and lifelong mentors through our unique Family Visit Model.  A volunteer driven-effort, Kidsave works with governments and communities worldwide to see that no orphan or foster child is forgotten, and every child grows up in a family with love and hope for a successful future.
Contact: 
Lauren Davis
Laurend@kidsave.org
202-503-3101