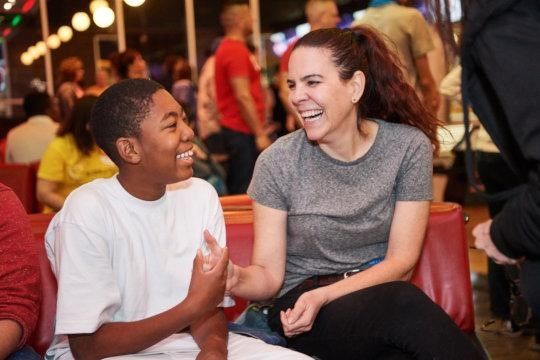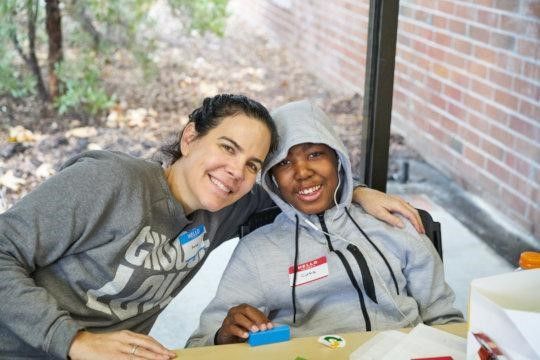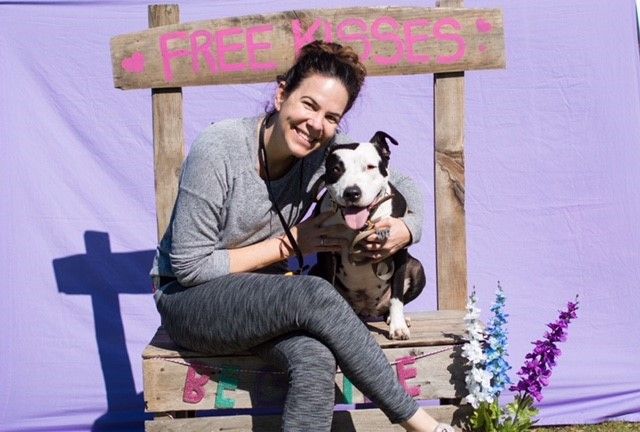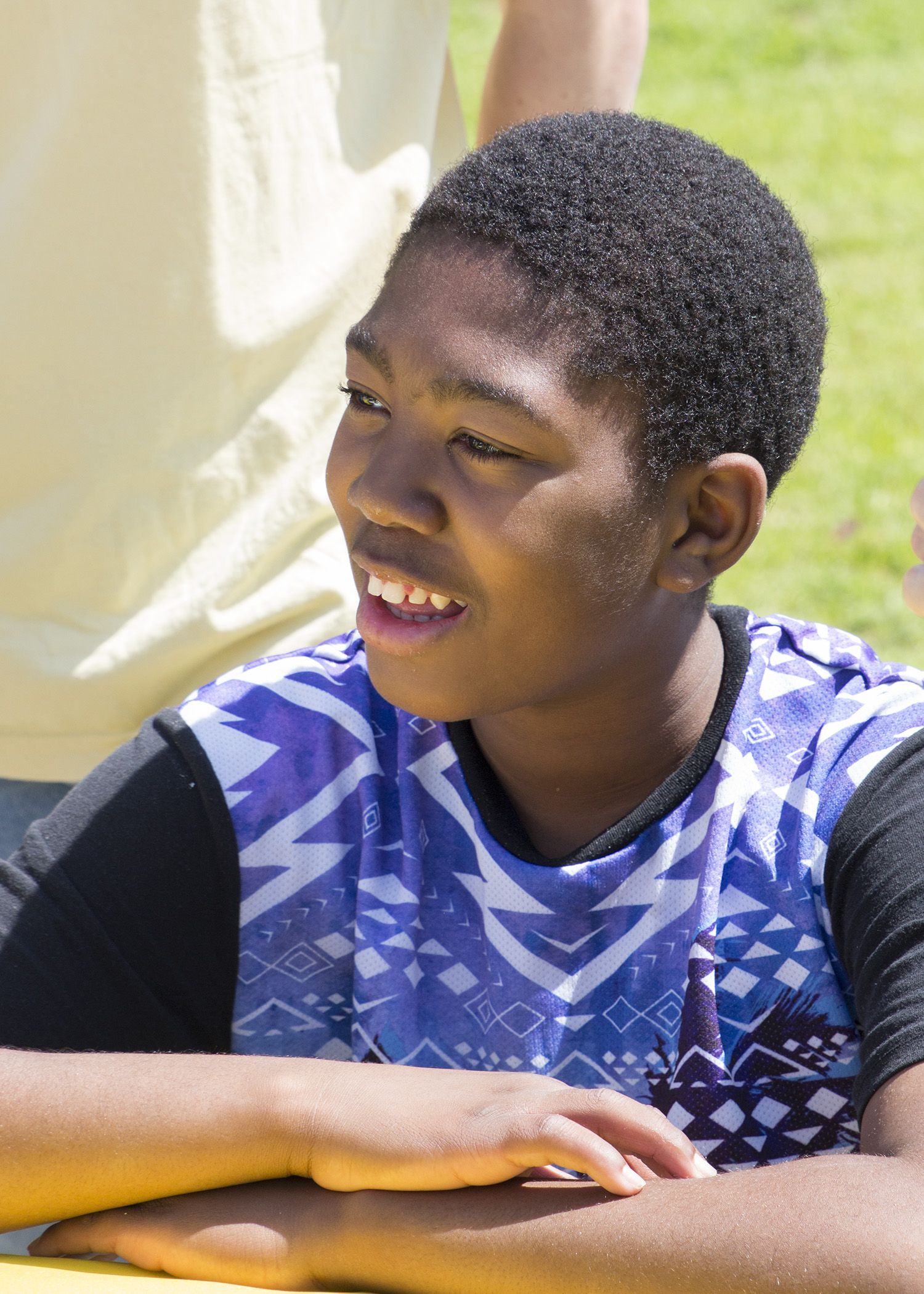 Amber was interested in helping a child in foster care. She soon met Curtis, a young teen, at a Kidsave's Weekend Miracles fundraising hike. This was the first of the next five events they both attended over the next few months. When they got to know one another well enough, they decided to get together at least twice a month for the next 12 months.
When Amber first saw Curtis's photo and bio on the Kidsave website "I was drawn to his smile and his sweetness in the videos. I was done for," she says. But when they met at the hike, she says "he was pretty shut down. I tried to talk to him at a few events and wasn't able to get him to engage. I volunteered to drive him, just to see if we could engage if we were one on one. He got into my car and was a completely different kid. He wasn't shut down, he just has been let down by so many adults that he was a tad reluctant to trust new adults. In the beginning, he was just waiting to be disappointed. The more I showed up for him, the more he opened up to me. It just felt like we were two peas in a pod that was able to understand each other. Nothing brings me more joy than watching his face light up when we learn something new together, try something new or just get good news! He is such a special kid. I am so lucky to be some small part of his journey."
What did Amber see in Curtis? "Curtis is a very kind, thoughtful and incredibly generous child", says Amber. "He is always ready and willing to share anything he has with his peers and is often looking for treats he can bring back to the boys who did not get to come to the event. He hates the idea of injustice or someone getting their feelings hurt. He tries hard to play a positive role in his friends' lives. He is inquisitive, self-reflective and even willing to talk about his feelings. He has incredible intuition and is a natural born leader, although he prefers to lead from behind, by asking questions, being curious, pointing out alternatives and just being kind to the other kids. Oh, and he is an incredible basketball player, he loves animals (and is very kind and gentle with them) and his smile literally lights up a room!
"Curtis' favorite event was the hike," said Amber. "We got there and he didn't want to do it. It was one of his patterns of behavior, I think because of all the disappointments he has had. His instinct was to quit before he started. But this time, he challenged himself to do the hike even though his brain was telling him not to. He finished and was so proud of himself and even said he had a '10/10' fun! Watching him challenge himself and then even have fun! I mean, it just doesn't get better. I was so proud of him."
Amber found in Kidsave an unexpected sense of community. "I think I was surprised by how many meaningful connections you make with the kids and the adults. Every month we get together, it kind of feels like an extended family. It is such a treat to watch these neat kids match with safe adults that can show up for them in the way they deserve. It is really a wonderful experience. And each of these kids is so darn incredible, each in their own way. I feel so lucky to get the opportunity to know these kiddos."
Now that they have been matched for a year of hosting, Amber says, "I am so excited to share new experiences with Curtis and to show him what being a part of a family feels like. We plan on sharing many adventures together, however, it is the quiet moments that seem to be the most special, so far. Saturday, he came home with me for the first time.  It was a bit cold and rainy. So, we all got our own little cozy blankets, snuggled up on the couch and watched a movie while my dog slept in Curtis' lap. Watching him look around the room and smile with content – I don't think there could be a more perfect moment than that. I can't wait for many more of those moments."
Why do this? "If you are looking for a way to make a fundamental difference in a child's life, "she adds, this is the program for you. It is almost shocking how much of a difference you can make in a child's life, with a relatively low time commitment. Watching Curtis unfold, grow and start trusting has been almost magical. This kid that wouldn't talk to new people at all now walks around events introducing himself and giving pep talks to the "new" kids. Each of us has the chance to affect the trajectory of these children and to increase their chances of being adopted into a forever home. I am so grateful to Kidsave for allowing me to be a part of the Weekend Miracles program, it has been a life-changing and eye-opening experience. I promise you, if you get involved with these children, you will change their life but they will also change yours."