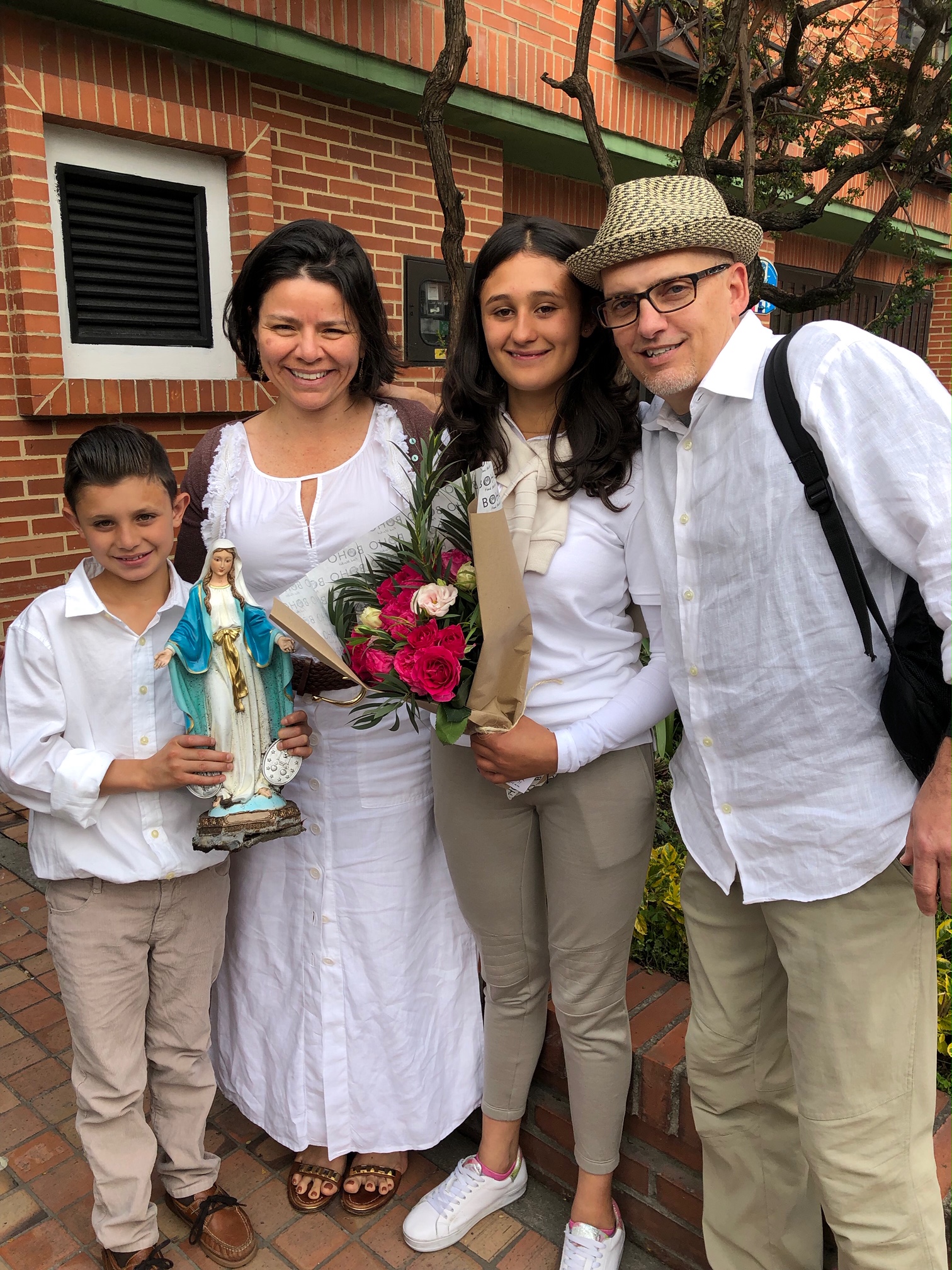 In 2017 Carolina Avendano and Aric Smarra heard about Kidsave' Summer Miracles program just in time to meet older Colombian orphans who would soon return to Colombia. There they met siblings Sofi, 14 and Emmaus, 10. They spoke for only a few minutes, but the couple immediately felt a connection.
The kids returned to Colombia just days later. "We couldn't see our children again before they returned to Colombia that summer, but we learned we could bring them home for a 2-week visit for Christmas."  Caro and Aric petitioned for this and were soon Skyping with the kids.They hosted the siblings in their home for two weeks at Christmas.
"They were the best presents life could offer," said Carolina. They submitted a letter of intent to adopt in January 2018. Just after Thanksgiving, they went to Colombia to bring their children home in time for another Christmas, this time permanently.
"Family integration is just starting and will take time," said Carolina. "But we are not alone. With Kidsave, we found a huge family that supports us in this new journey. We encourage each other by sharing our experiences, and our family continues to grow in love and strength."