Fundraiser Spotlight
We are touched by these stories of generosity and innovation.

Kids Rock for Kidsave!
Raises $5000 for Kidsave Ukraine
"Where there is young people and vitality, you're going to find punk rock." -Henry Rollins
At Kidsave, there is nothing that we love more than kids helping other kids, and recently we were the recipient of one of the biggest kids helping kids events we've ever seen!
During June 18-20, the nonprofit organization Kids Rock for Kids held a music festival for young rockers from around the world. The Come Together festival took place in Brooklyn, New York and featured more than 30 young rock bands who played for three jam-packed days to raise funds for two worthy causes: Camp Homeward Bound and Kidsave.
The festival was a huge success, and the young rockers raised $5,000 for Kidsave! Their donation will be allocated for our work in Ukraine where our team is ardently working to rescue and evacuate orphans, children, and families and deliver humanitarian aid. As of August 4, Kidsave has rescued over 23,40 people and delivered 460 tons of humanitarian aid.
Visit kidsave.org/standwithukraine/ for updates on our work in Ukraine and visit kidsrockforkids.com to learn more about the Come Together festival.
You go, girls!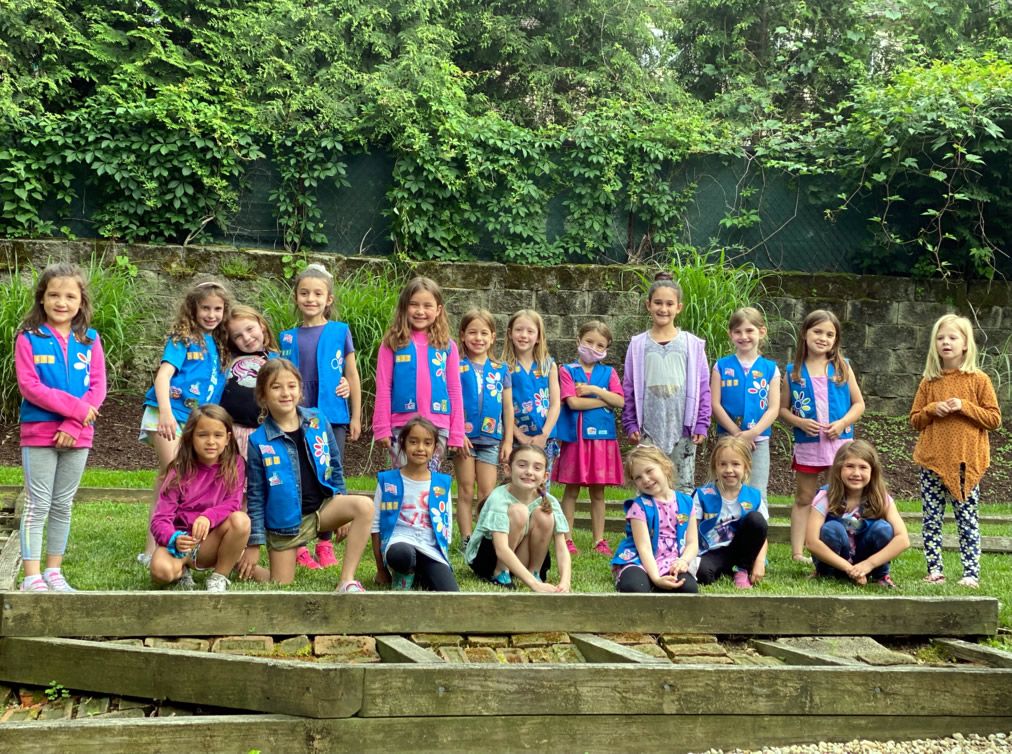 Girl Scouts
Girl Scout Troop Raises $1000 for Kidsave
This Girl Scout Troop raised raised a hefty sum to help kids and families in Ukraine! After their troop leader, Kari, heard about Kidsave on Today.com, the troop decided to donate $1,000 to support Kidsave's rescue efforts.
You go, girls!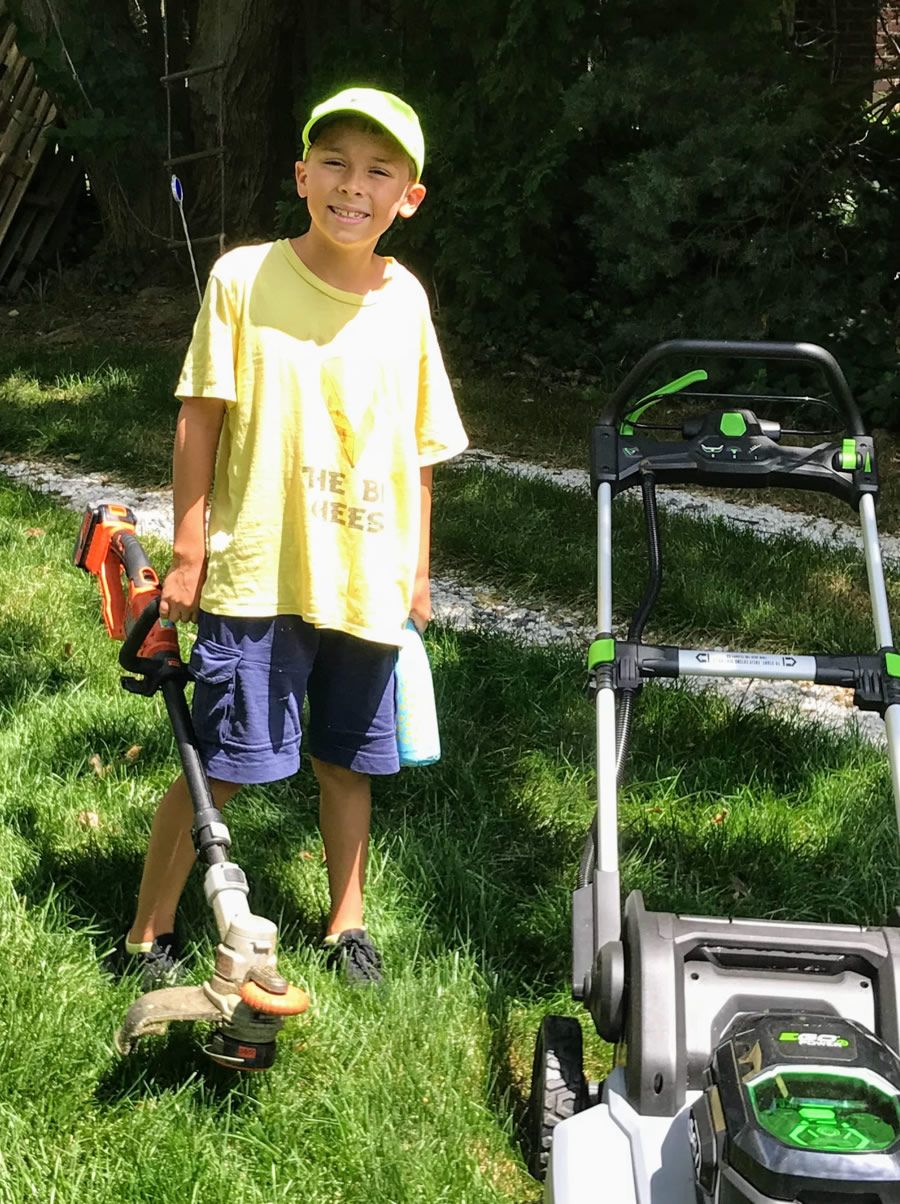 Leo from Maryland
A sweet 11-year-old boy named Leo has raised $352
In just one month – for Kidsave through his lawn mowing company! Yes, his "company." He's been proudly running Leo's Lawns for two summers and his mom couldn't be prouder.
Hear from Leo in his own words:
For the last two summers I had a lawn mowing company called Leo's Lawns. This year I decided to donate all the money I earned in June to help Ukraine. I set a goal of $300. After I told my customers I was doing this, a lot of them wanted to help and gave me more to donate. At the end of the month, I counted my money and found that I had went past my goal and got $352! I was aiming to help the children in Ukraine and found a great organization called Kidsave which did just that! After finishing I was happy that I helped all those people and was excited to do it again.

– Leo
Way to go, Leo! You're making a difference in the world and in the lives of the kids we serve in Ukraine.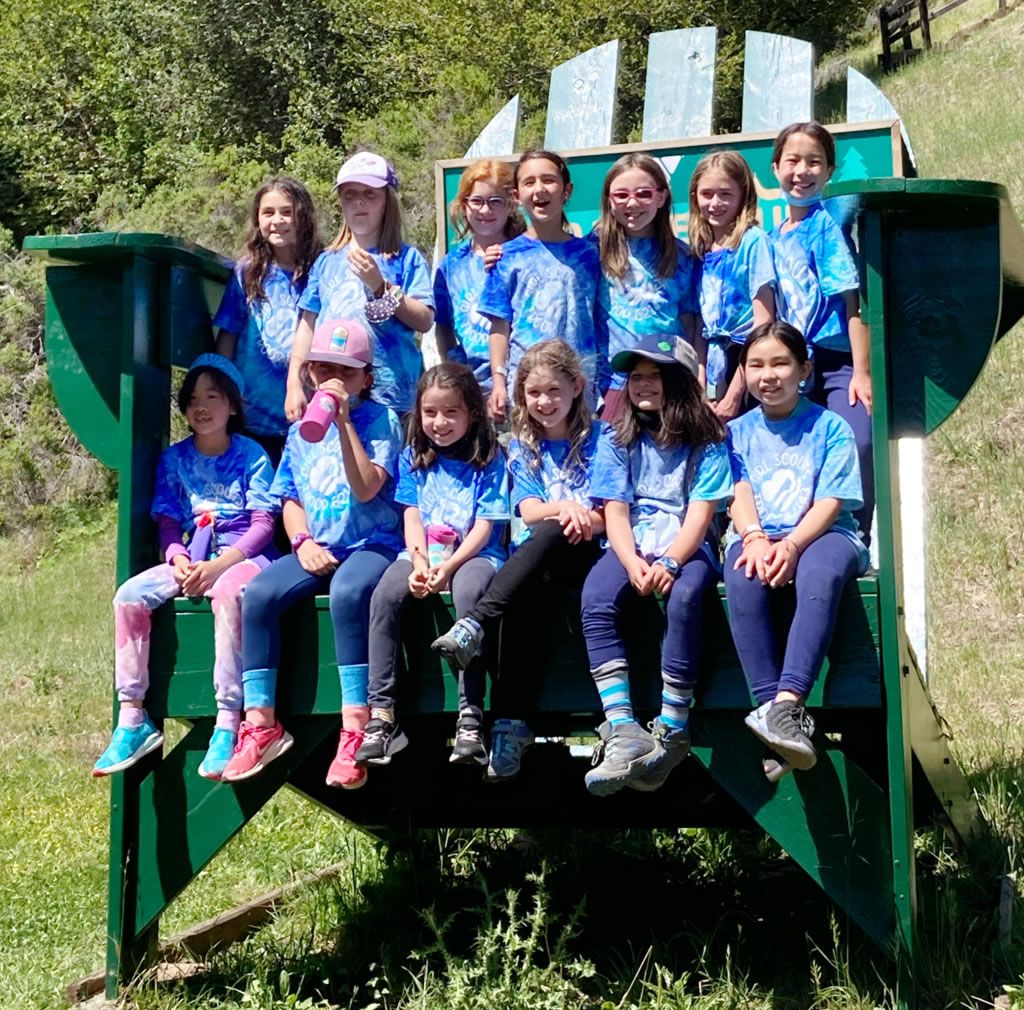 Girl Scouts
Girl Scout Troop 62143 Donates $250 to Kidsave
A troop of 13 dedicated Girl Scouts has given Kidsave a generous donation! After selling an impressive amount of Girl Scout cookies (yum), they put their minds and hearts together to donate to a charity.
The girls were weighing their options when one of their parents, Amanda, heard about Kidsave on NPR. The interview was about our ongoing rescue and humanitarian efforts in Ukraine. Amanda brought the stories to the troop. When the girls learned of the tragic circumstances kids in Ukraine are facing, they voted to donate to Kidsave.
We're grateful for their thoughtfulness, and their hard work will help us continue to help kids find families in Ukraine and beyond!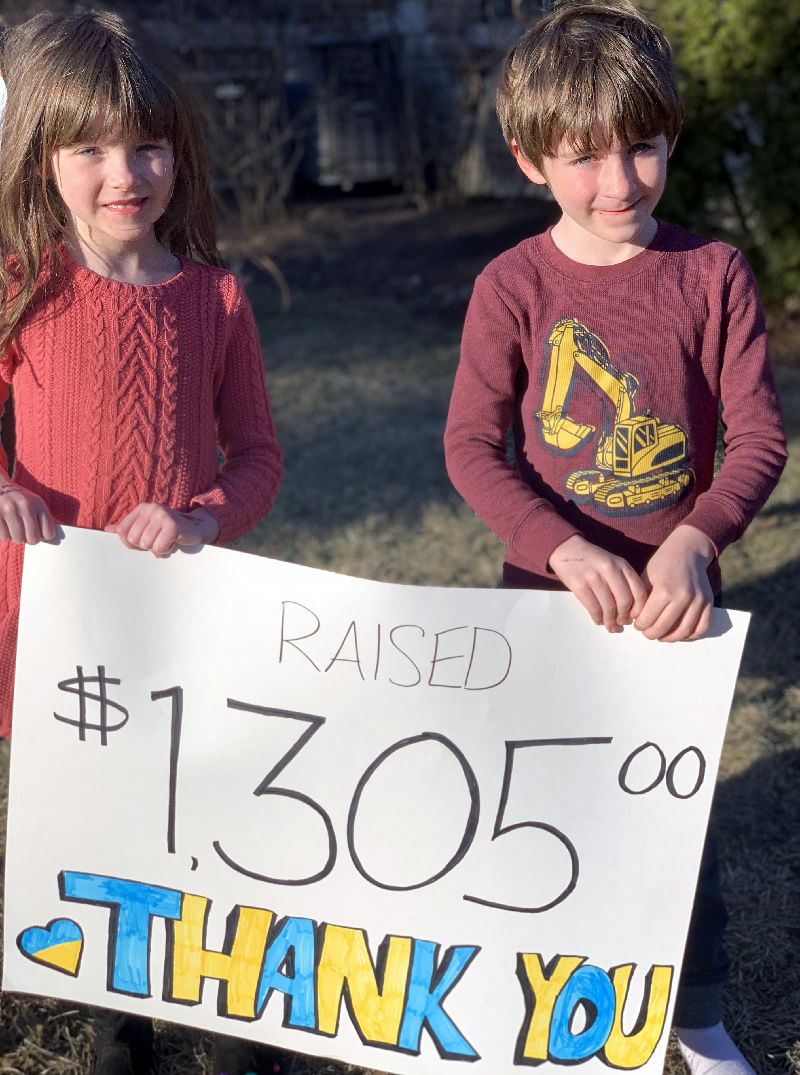 Toys
Philanthropic Siblings Sell Their Toys to Help Ukraine
Stacia's kids, 6-year-olds Lawson and Rainey, recently held a fundraiser for Kidsave's rescue and humanitarian efforts in Ukraine! When they saw how their parents were emotionally affected by the crisis, these gentle siblings sprang into action. They gathered some of their best toys, crafted handmade bracelets, and pitched signs in their front yard. Before long, they raised more than $1,300! Our team in Ukraine will put it to excellent use.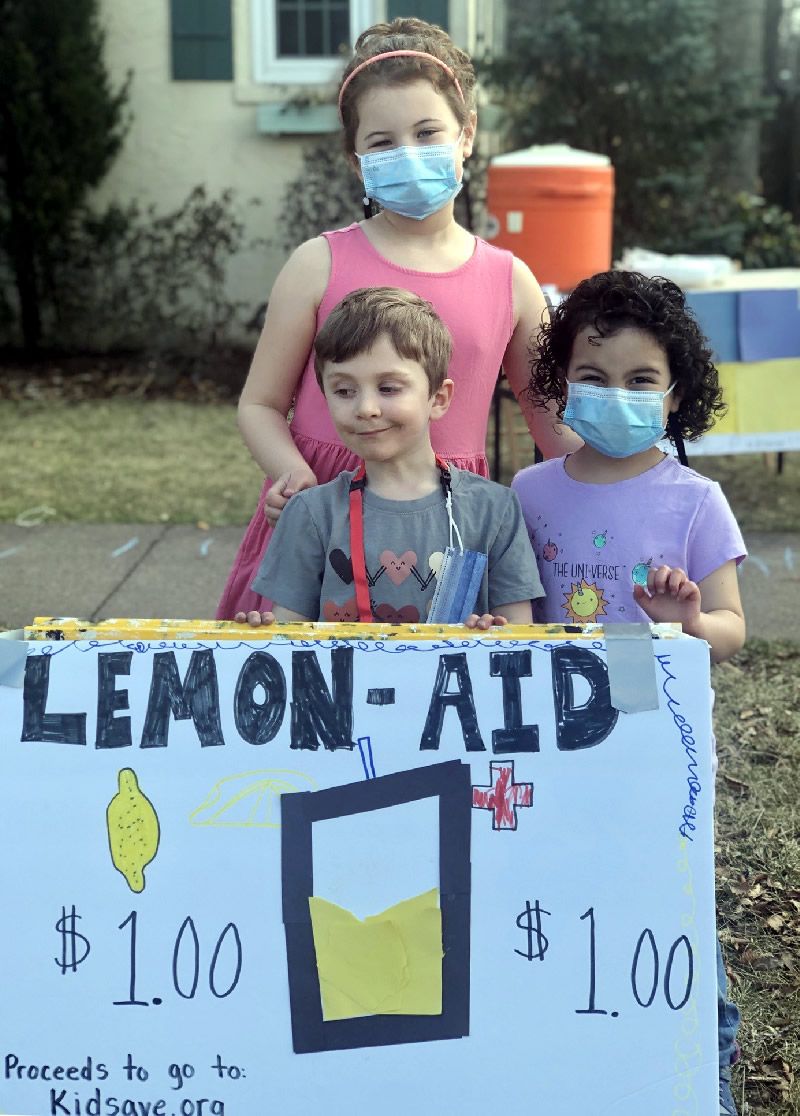 Lemon-Aid
Making "Lemon-Aid" out of Lemons
Leah's kids – Ariana, Evelyn, and Parker – recently held a fundraiser for Kidsave Ukraine! By following a successful business model – the lemonade stand (cleverly marketed as "lemon-aid") – the philanthropic siblings hope to make a difference. And they will!
All donations to our Ukraine program directly support our humanitarian and rescue efforts. Their fundraiser might even save kids' lives, like those awaiting evacuation in Ukraine. Thank you, Ariana, Evelyn, and Parker!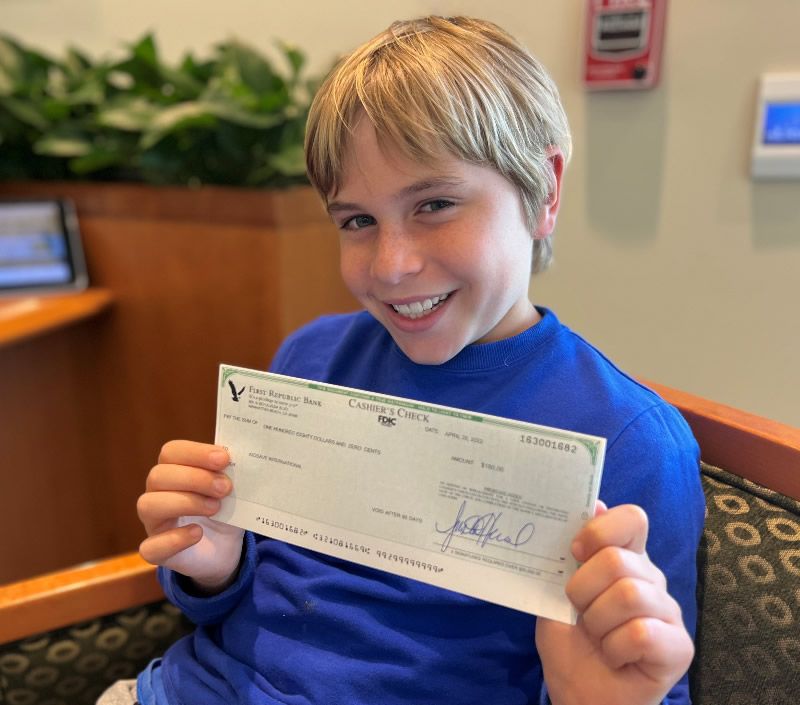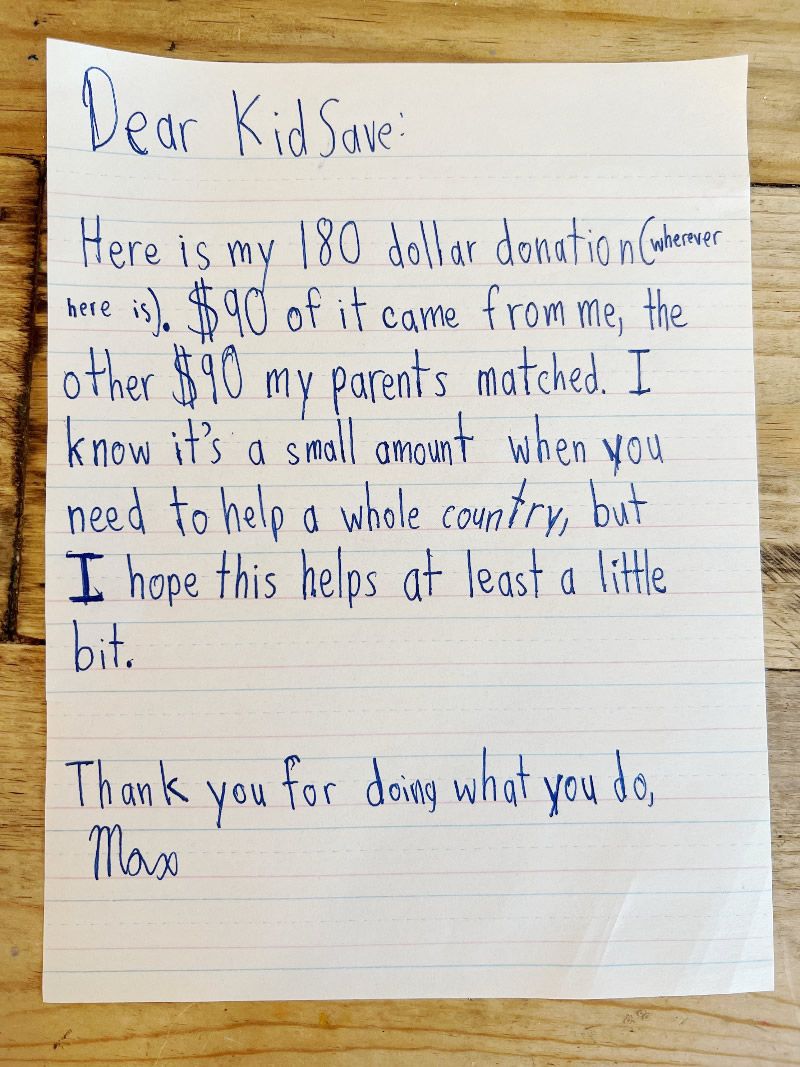 Max
How great is this?
Max, 10 years old, wanted to do something to help the people of Ukraine so he decided to do a bake sale out the front of his house.
The people of Manhattan Beach responded and Max raised $180 to donate (with a kind matching donation from his parents). As you can see from the photos, he was proud to be making a difference.
Thank you, Max! Your donation will go directly to help rescue orphans, children, and families from war zones and get them to safety.
Kellan
We love our kidsavers!
A special thank you to Kellan, who so generously donated his birthday money to help kids in Ukraine.
Your donation is helping kids and families get to safety and access the care they need. Thank you, Kellan, for teaching us all a lesson in gratitude, giving back, and caring for those in need.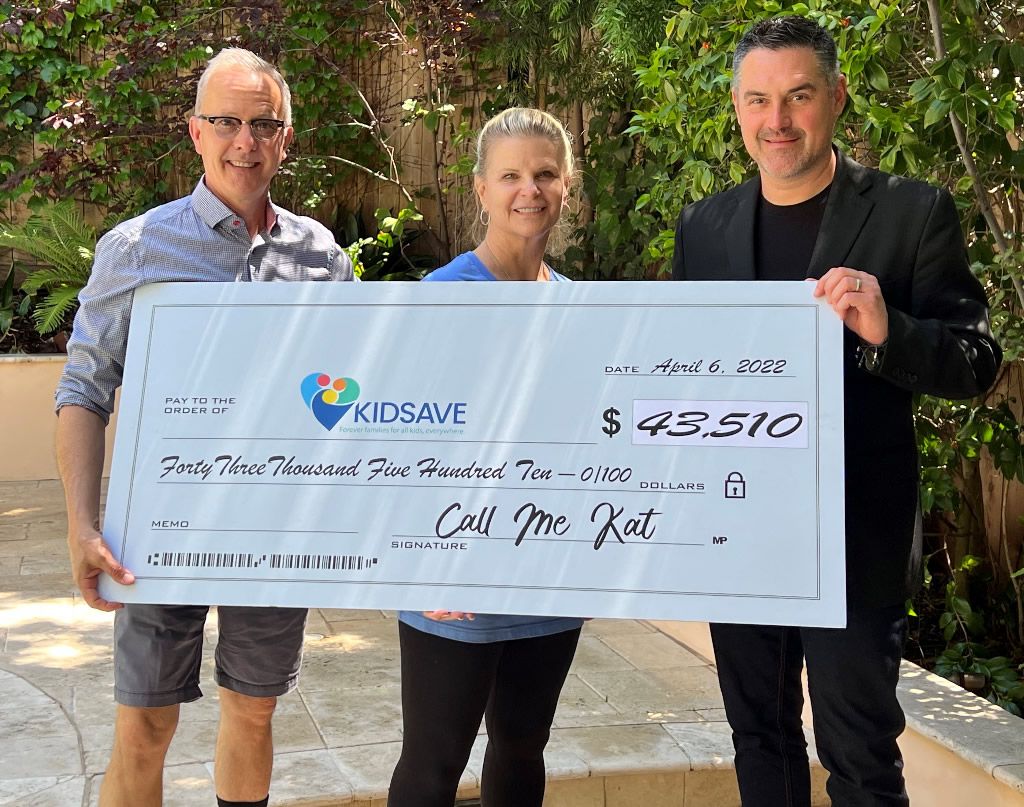 Call Me Kat Crew
Raises $43,510 for Kidsave
Kidsave recently received a generous gift from the cast and crew of the hit Fox television series, Call Me Kat. The donation was made in honor of longtime volunteers and Kidsave dads, Michael Warga and Thomas Schultheis and their family. Michael and Thomas have served as hosts to four Weekend Miracles kids in LA, and they are an adoptive match with 15-year-old Danny.