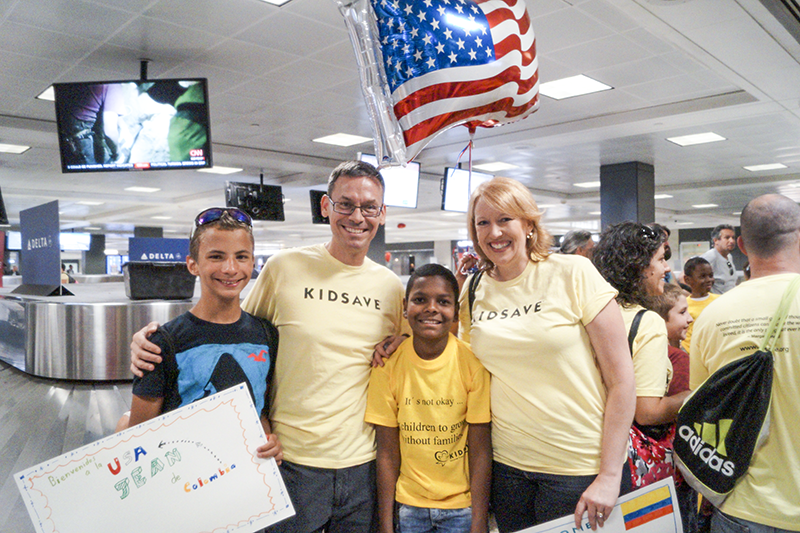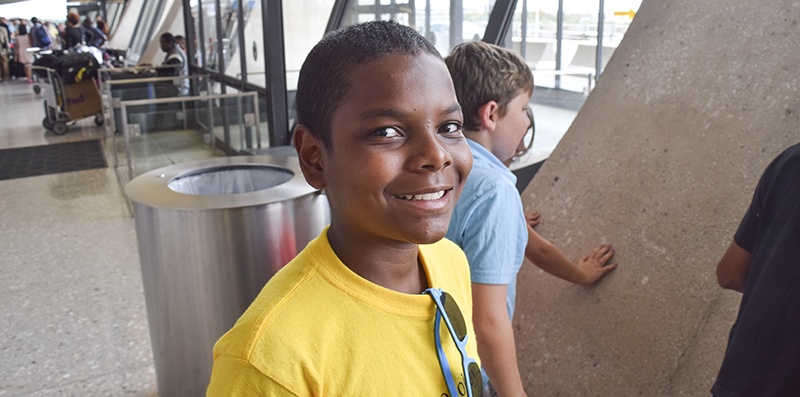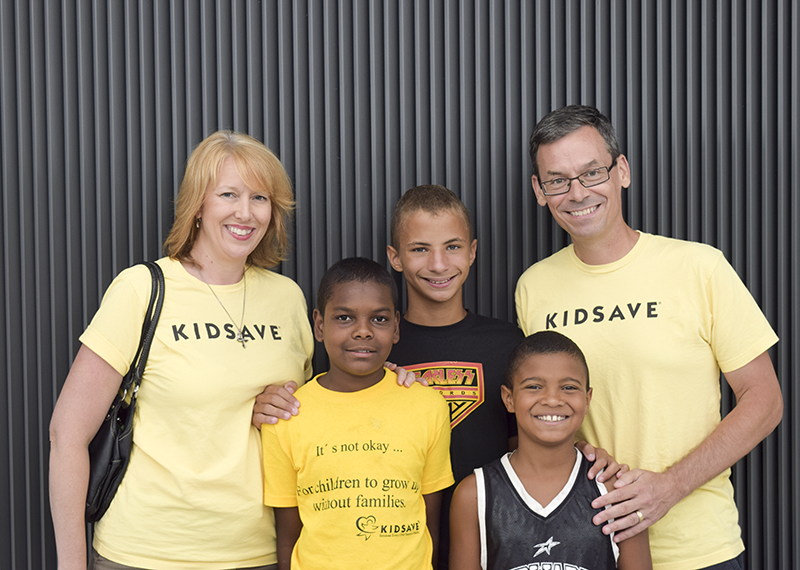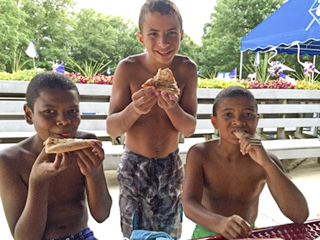 Last summer Heather and Tom Bress met Jean through the Kidsave's Summer Miracles program and right now they are in Colombia to bring him home– permanently! On February 5th, the Bresses flew to Colombia, where they finally saw Jean again. They are excited to begin bonding as a family, be immersed in the Spanish language, and learn more about the Colombian culture.
Many years ago, the Bress family adopted two boys, Nathan and Zachary, at birth, but they always wanted more children. After three other infant adoption attempts fell through, they figured they were only meant to have two children. Then in 2016 Heather and Tom decided to try again. But with two older children the Bresses had no desire to adopt an infant. That's when they learned about the opportunity of hosting an older child for a month over the summer with the possibility of adoption or helping that child find their permanent family.
Heather did a lot of research into older child hosting programs, and when she was having trouble choosing one she asked a friend how to choose. Her friend told her, "You don't choose the child, the child chooses you."
Heather continued looking through photos of children and then it happened. She found Kidsave's Summer Miracles program, saw Jean's information, and just knew. "That smile. Those eyes. He shares our faith. And he looked like he would fit right in with our other boys," Heather said in her blog. So she sent several photo listings to Tom, including Jean's, and he knew, too.
"Did you see Jean from Colombia?" he asked Heather after looking through the listings. "I really like him."
Suddenly Heather knew why all those years ago their adoption attempts had fallen through. "Maybe, just maybe, it was because God had a different, better idea," she said. "One that required us to have space in our family, one that necessitated us having some more parenting experience under our belts. One that foreknew that a very special child was going to need a family now."
In July of 2016, the Bress family met Jean in person for the first time when he and 16 other Colombian children in need of families arrived at Dulles Airport. As soon as he saw them he ran up to them with "a big smile and even bigger hugs," as Heather writes. She hugged him with tears in her eyes and accepted the unexpected gifts he'd brought for them all: an illustrated letter and rosaries.
After a long drive home, Jean explored the house with wide-eyed wonder as Nathan and Zachary showed him around. Over the next month, from catching fireflies to Jean's first beach trip, from baking a birthday cake with his new "abuelita" to learning to swim, the Bress family and Jean felt more and more like a family. After watching a Muzzy video with Spanish subtitles to practice his English, Jean turned to Heather and asked as the characters had, in English, "you love me?"
"Yes!" she said.
"I love you!" He replied.
So their time together continued until the end of the month, when they were reluctant to part. Heather wanted to know how he felt about their family, considering how much they loved him, and asked him how he felt about them after the month of seeing them both on their best behavior and as a real family.
"We aren't a perfect family," Heather pointed out. He simply replied, "You are for me."
After Jean left it was hard for the Bresses to wait the requisite two weeks before telling Jean they wanted to adopt him, especially as they skyped regularly and he was clear on those calls about his desire to join their family. Finally, the day arrived where they could tell him, and as they did a huge yet sheepish smile erupted onto his face and he accepted them with an excited, "Sí!"
Now as they prepare to be reunited, Heather looks forward to reading classic children's books to Jean. "I want to read all the classic children's books with him that I read to my other kids as toddlers, starting with Goodnight Moon," she said. "It's great for snuggling, bonding, and will help with his fluency too."
For Heather, the most rewarding part of this journey is yet to come. "I want him to feel loved," she said. "I want to show him that he belongs somewhere, to have the opportunity to be the most that he can be. To have the resources to discover who he is and grow in a loving environment."
And Jean wants the same, with the Bresses. Before returning to Colombia at the end of his summer visit last year he said, "I would love to be adopted and I would love it even more if the Bress family adopted me because I love them very much and I know they also love me."
Thanks to Kidsave, La Casa, the adoption team at Catholic Charities of Baltimore, and the Bress family, Jean's wish is becoming his reality.