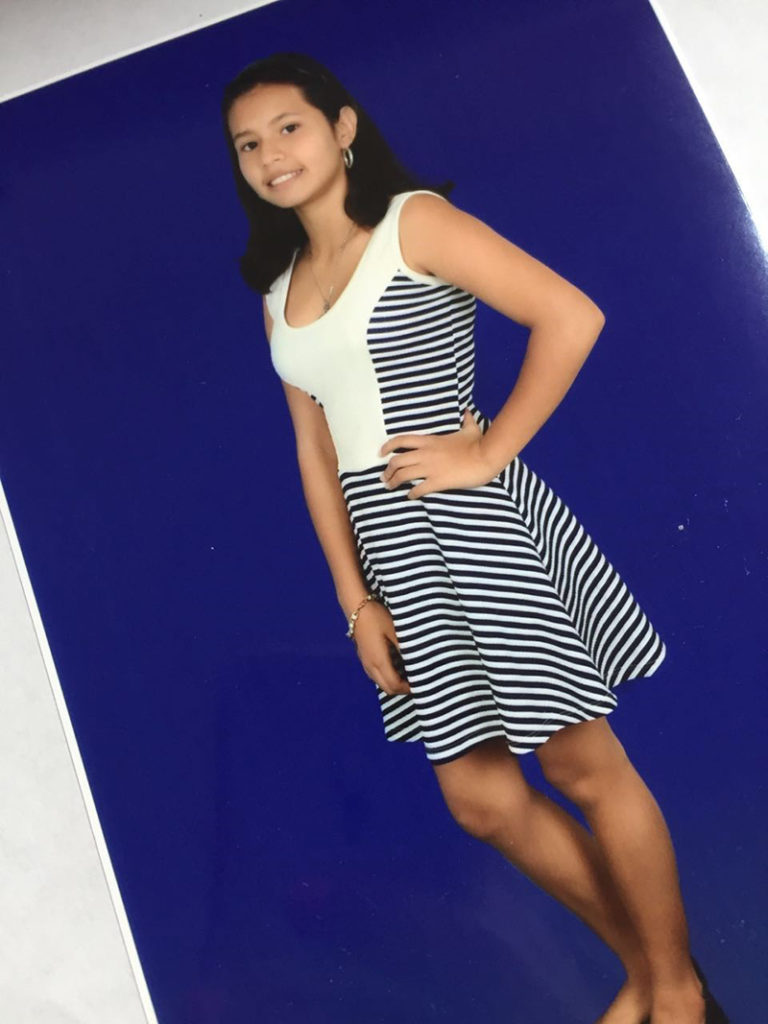 Christine Curiale and Shawn Steinmuller from New York were originally looking for a younger child, but once they started visiting 14-year-old Sharon at her host family's home in Tennessee they changed their minds. Kidsave's Summer Miracles program brought them together along with the Wide Horizons adoption agency, and now Christine and Shawn are traveling to Colombia to bring Sharon home; after nine years in care, Sharon has found her forever family.
"I get butterflies in my stomach every minute," Christine said. "It's the only thing I think about. My husband and I are so excited!"
Christine and Shawn considered many different ways to expand their family and decided that adoption was the best choice for them. They found Kidsave's Summer Miracles program and saw that with the program, they would be able to meet a child over the summer at advocacy events.
"Kidsave was different from anything I'd ever seen or heard about before and you really have to experience it for yourself to understand how well it works," Christine said. "If someone were to tell me 'there's an older kid waiting for you in another country,' I don't know that that would have been enough. But to have met her and spent time with her, to know that this is the child we're meant to be parents to, was the most incredible experience."
In June 2016 Christine and Shawn were able to meet Sharon for the first time. They spent the entire day together and over 15 hours they went to the zoo, went swimming, played checkers, laughed a lot, danced a little, and Sharon even tried lasagna for the first time. "We knew after that first day that she was going to be our daughter," Christine said. "And she tells us she knew we were her family, too. It fit. In every single way, we just knew we were meant to be a family. You can't get that from a piece of paper."
Over the next couple of months their community came together and Christine said it really was a miracle how their journey brought out the goodness in everyone they came across.
One family in particular helped and continue to help Christine and Shawn on their journey. Liz and Brian Michaud, another Kidsave Summer Miracles family, hosted both Sharon and another girl, Cami, in New Hampshire toward the end of the month they had together. With Sharon so close to New York, Christine and Shawn were able to visit her more easily for the last few days of the Summer Miracles program. Over that time Sharon and Cami became fast friends, as did Christine and Shawn with the Michauds.
"We've agreed to raise the children as cousins, since one of the things Sharon always wanted was a long-term friend," Christine said. "We support each other and let the children know that they'll be active in each other's lives; they're both very happy about that."
While waiting to travel, Christine and Shawn Skype with Sharon every week to introduce her to family, hear about her week, and tell her more about her new home. Through Skype she's already met close family and friends, bonded closely with her new grandfather, and gotten to know her new "fairy godmothers," Christine's girlfriends. She even skyped with the family dogs! Over Skype they also set up their plans for their trip to Colombia. "Sharon has never really seen Bogota before," Christine said. "So we asked her to make a list of places she'd like to visit and we'll take her to see them!"
Once home, Christine and Shawn plan to help Sharon with any goals she has, including her desire to give back to kids like herself. Sharon, already a big-sister type mentor to a lot of the children at La Casa, wants to go to college for psychology and help children around the world. And while it's been hard for Christine and Shawn to be apart from Sharon for so many months, they look forward to that future. "We're going to be a family," Christine said. "I get to make her breakfast every day, we get to learn together, she gets to be a kid, we get to watch her grow up and go to college, and I can't wait."