the
CONNECTION


Join our community of monthly
supporters connecting older
foster kids with forever families.
Scroll down for more information.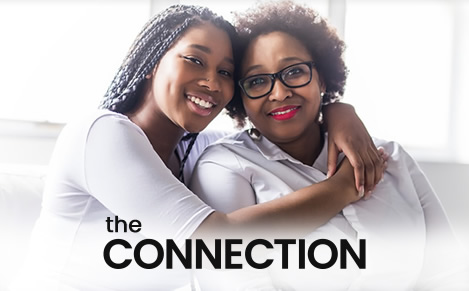 Kick off 2021 by joining our community of monthly supporters connecting older foster kids with forever families.

Scroll down to learn more

The Connection is a courageous and loving group of monthly givers joining Kidsave's mission to make sure every child grows up in a loving family. Connectors are caring people like you, from across the country and around the world, coming together to help create lifelong connections. Through your support each month, you help create the path to the unconditional love, support and guidance every child needs and deserves.
Be The Connection That Makes A Difference.
Every child needs and deserves the love, support and encouragement family brings. Through no fault of their own, our kids have found themselves in a place in life where they feel alone and isolated, struggling without the constant support and guidance family brings. We are changing that with programs that empower older kids with a voice and choice and connecting them to their forever family.
What you can expect from the CONNECTION
By being a part of the CONNECTION, you are helping change the way the world thinks about older foster kids by putting a spotlight on them as individuals, celebrating their passions, talents, wisdom, uniqueness, and value.
Joy, hope, and pride in abundance as we share the impact you're making through Special Quarterly Updates highlighting the kids' lives you are changing through your ongoing support.
With your support, older kids in foster care and orphanages will have the opportunity to meet loving, caring families. By giving them a voice and a choice, you're empowering them to have a say in who becomes their forever family.
Kids aren't the only ones that benefit from finding a forever family. Parents and families also gain so much by adopting an older child. This impact ripples into extended families, neighborhoods, schools, and communities, and makes them all a little better. 
Open a World of Possibility
With the support and guidance of a loving family, struggles become manageable, encouragement with their education brings progress, and new talents and interests emerge. Suddenly our kids get to dream big and see a path towards making those dreams a reality. 
What other members have to say…