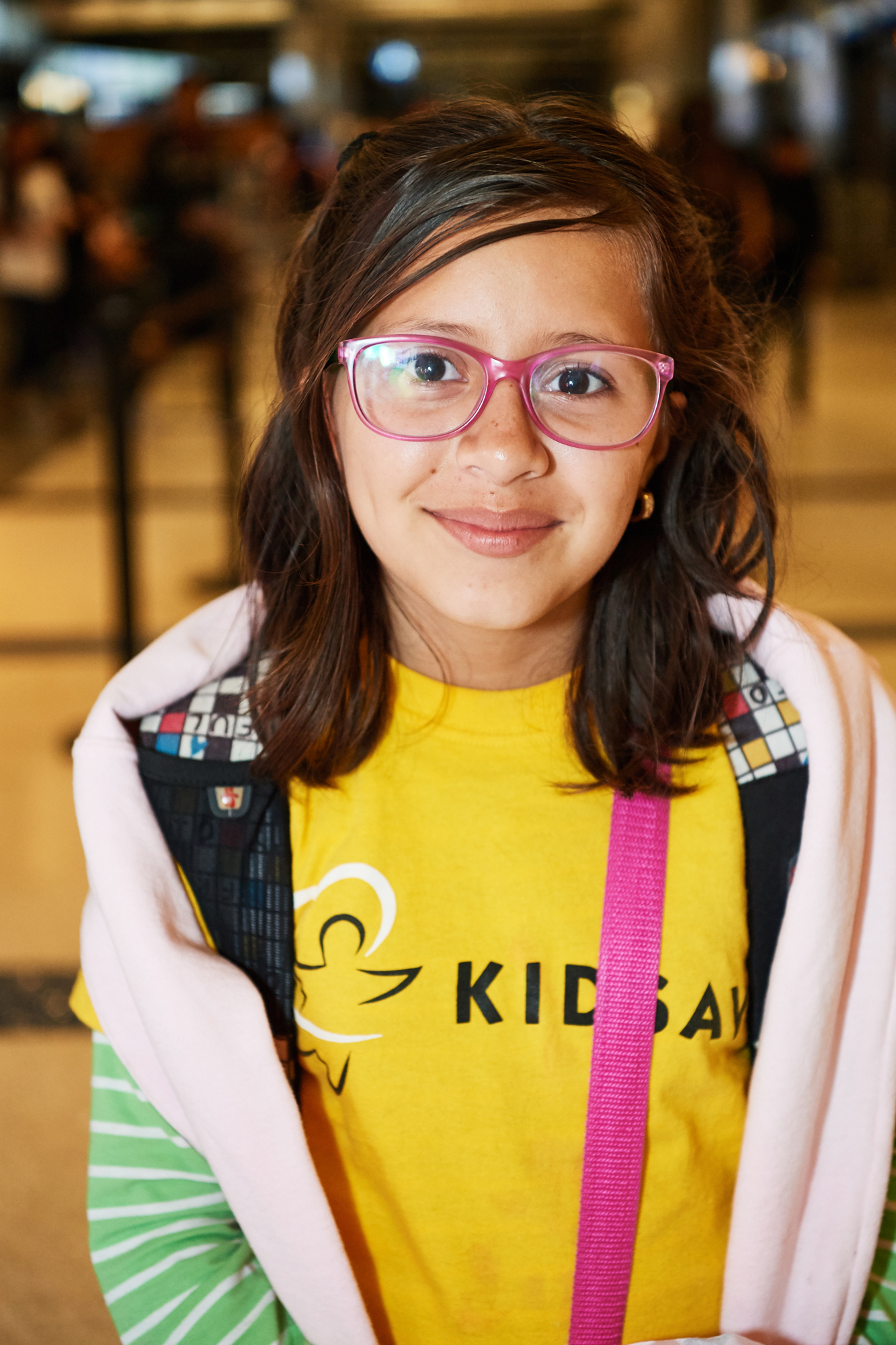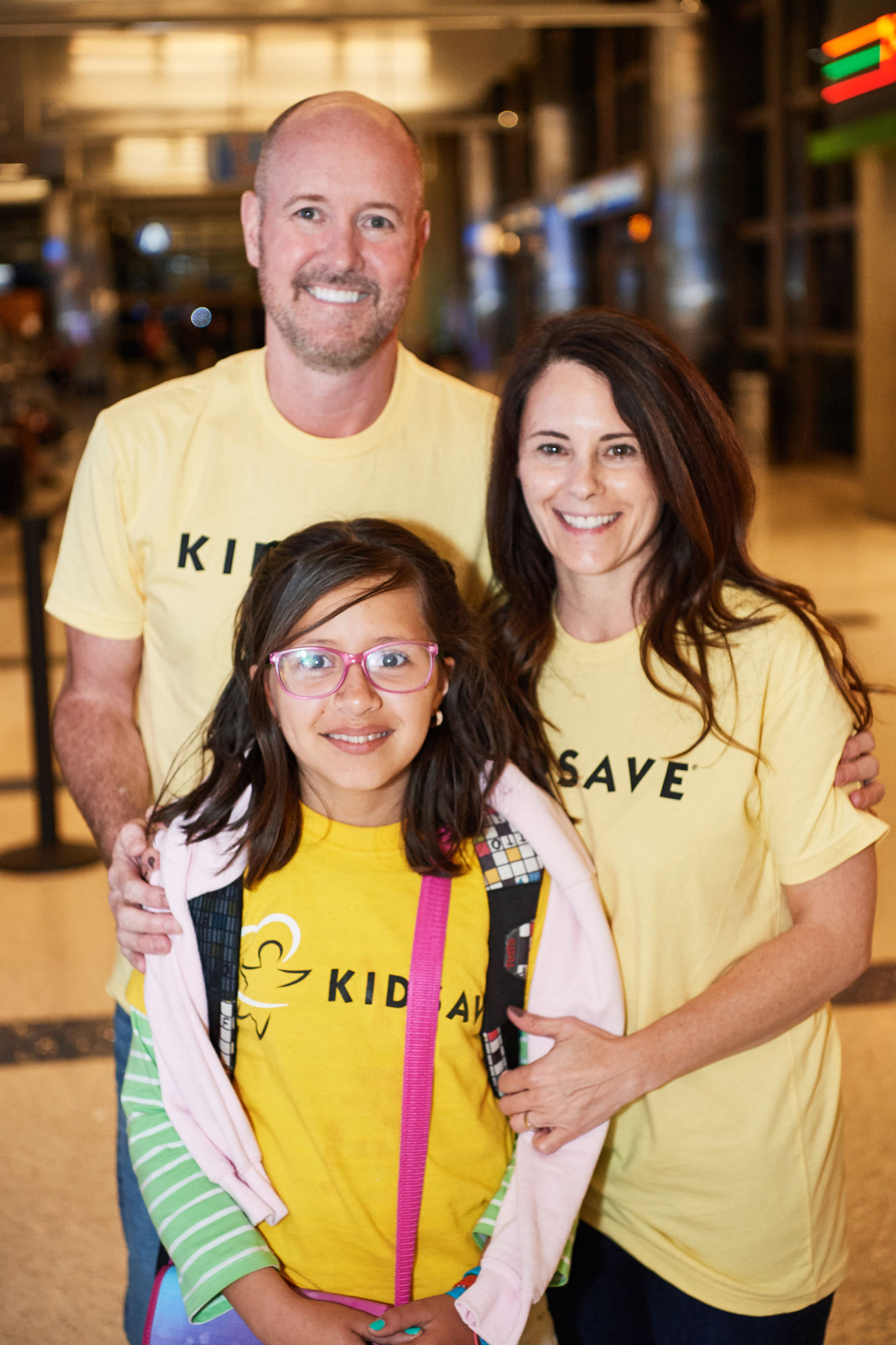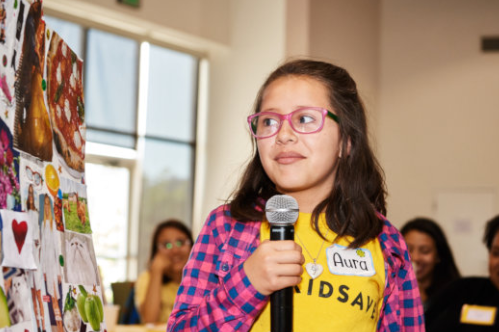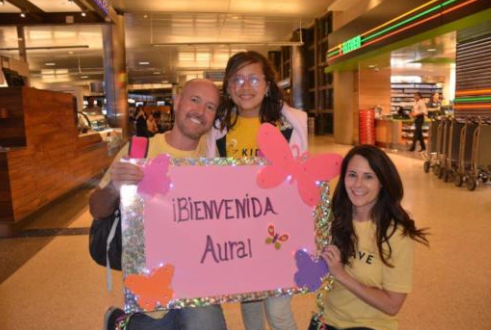 "The Best Experience of our Life"
Drawn to Kidsave's mission of helping find families for older orphans and foster children, Marla and Dan stumbled across Kidsave on the Internet. They decided to "host" a Colombian orphan in need of an adoptive family. Hosting is a way for families and kids to get to know one another over a few weeks together.
In June of 2017, Aura arrived with a group of other hosted orphans participating in Kidsave's Summer Miracles program. Dan and Marla were part of a group of host families greeting the kids (12 of them) at LAX. They'd made a fancy welcome sign with battery operated LED lights – full of color and butterflies. "We were both very excited to meet Aura and we wanted her to feel welcomed," said Dan. (Kids also arrived to live with host families in six other parts of the country that day.)
"Aura was the first kid we saw (coming through the doors at the airport) walking by herself with a big smile on her face. When we met, she gave us the sweetest, most loving card. It was so special to us we framed it," said Marla. "She immediately felt like part of our family."
Before Aura's arrival, "we immersed ourselves in the Colombian culture," said Marla. "I experimented with making Colombian food; we tried some local Colombian restaurants and we both were studying Spanish … When Aura was with us, she enjoyed teaching us Spanish and we enjoyed teaching her English," added Dan. "She loves to sing and make people laugh. She was open to trying new things. We were surprised at how quickly she felt like part of our family – and amazed at her confidence and courage."
Dan and Marla were also pleasantly surprised at the sense of community that grew among the host families. "The close bond that we felt for the other families hosting was unexpected. One of the best parts of Kidsave is the instant community you have with the other families," added Marla.
Then, four weeks later, the hard part came. Saying goodbye. "We were very busy with Kidsave events, so the time went by very quickly. Even though we knew we wanted to adopt Aura, we couldn't say that to her." (The program doesn't allow it, to protect the children's hopes in case the adoption is not finalized for some reason.) "The time between the kids' return to Colombia and our first Skype call with Aura seemed like forever." (Kidsave requires a 2-week quiet period after the kids return home, so everyone has time to fully consider the adoption decision. After that, adoption papers can be filed.)
Dan and Marla adopted Aura in 2018. On average 80% of the kids who travel to the U.S. for this program each year are adopted by American families. These are kids who have almost no chance of being adopted in their own country. Since 1999, 5,800 orphans have found families through Kidsave's Family Visit Model.
"Hosting Aura was the best experience of our life," said Dan. Marla and Dan share some thoughts with anyone considering adoption… "Keep an open mind and heart and be ready to fall in love. These kids just want to be loved, be part of a family. We found our daughter through Kidsave. Every child deserves a family and we are so grateful to Kidsave."