For Immediate Release
Los Angeles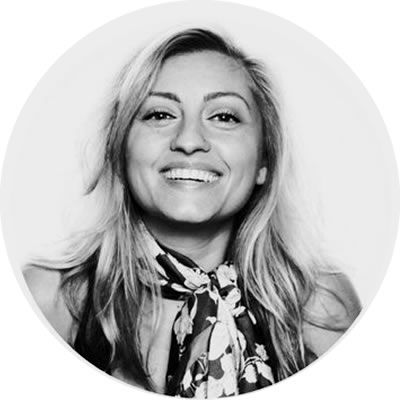 Kidsave is pleased to announce the appointment of OurBorsch Founder Helen Nesteruk to its Associate Board
Kidsave and grassroots volunteer organization OurBorsch have joined forces to expand crucial humanitarian aid efforts in Ukraine. Along with this partnership, Kidsave is pleased to announce that Helen Nesteruk, Founder of OurBorsch, has joined its Associate Board.
Originally from Odesa, Ukraine, Nesteruk started OurBorsch shortly after the war began. Recognizing the need for more help in her home country, she sprang into action. Along with her dedication to OurBorsch, Nesteruk works in advertising technology, focusing on building product partnerships for Amazon's Demand Side Platform.
Nesteruk's passion for Ukraine helped her quickly transition her business skills into mission-driven fundraising. She hopes to participate in planning and executing fundraising events for Kidsave. "There is no such thing as too much aid for Ukraine," said Nesteruk, "Helping civilians survive this war doesn't feel like a choice to me, it's a responsibility. I hope to help Kidsave reach philanthropists who will not only further our work in Ukraine but will support the core mission of helping orphans and children around the world find love and security. Children are our future!"
Randi Thompson, Kidsave CEO and Co-Founder, said, "It's been a privilege to work alongside Helen and the OurBorsch team during this crisis. Helen has energized support for Ukraine and understands the orphan crisis there. Together we are activating a group of dedicated volunteers in Ukraine to help during the war today and to support our programs that give children families in the future."
Nesteruk is a graduate of California State University, East Bay. Prior to Amazon, she worked in business development and partnership roles at Verizon Media, Yahoo, and startups between San Francisco and New York. Nesteruk currently resides in the San Francisco Bay Area with her husband, son, and two dogs.
With her appointment, Nesteruk joins 13 other professionals on Kidsave's Associate Board. Along with Kidsave's Board of Trustees, this group supports Kidsave's efforts and advocates for the need for families for older kids in foster care and orphanages domestically and internationally.
Kidsave, a nonprofit 501(c)(3) charity, helps older children and teens living in U.S. residential facilities, foster homes, group homes, and orphanages overseas find forever families and lasting connections. A volunteer-driven effort, Kidsave works with governments and communities worldwide to see that no orphan or child in foster care is forgotten and grows up in a family with love and hope for a successful future.
Related pages: