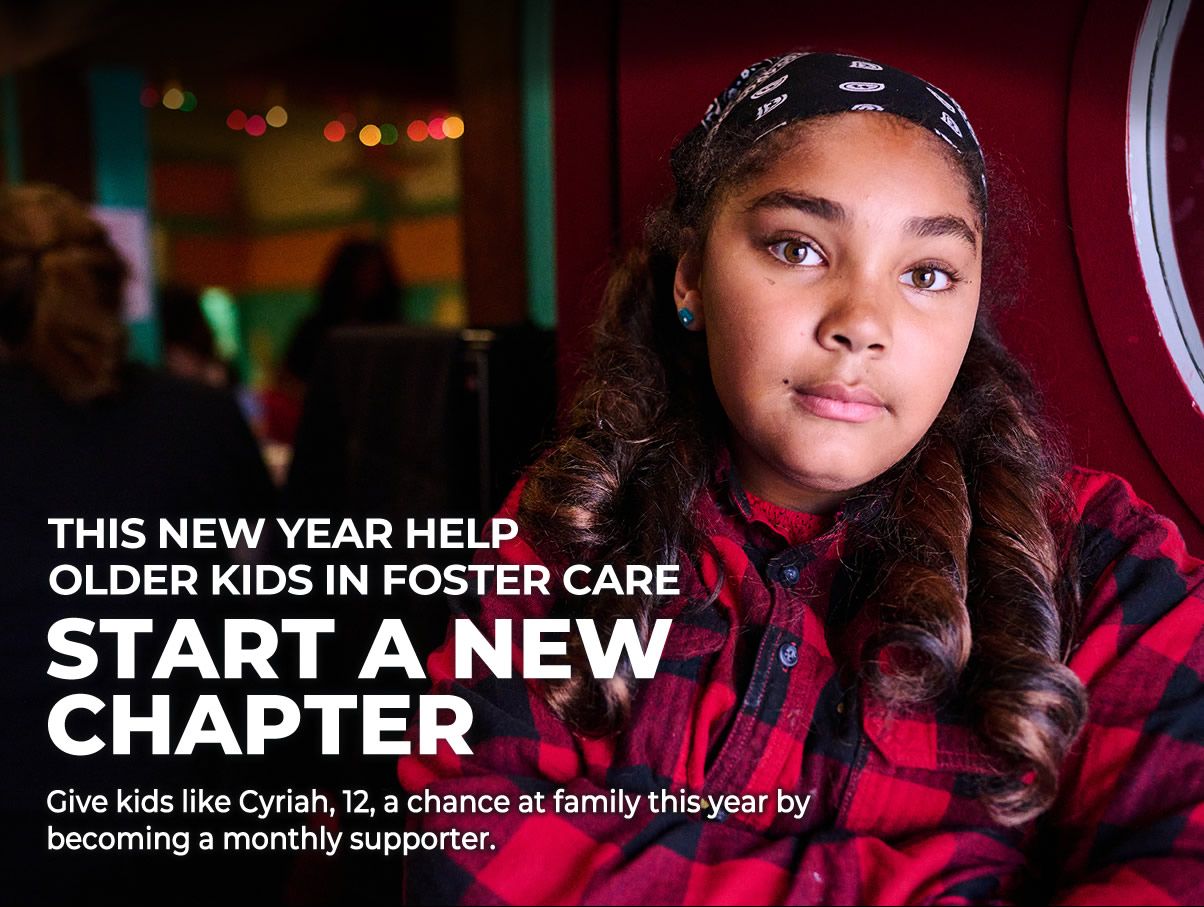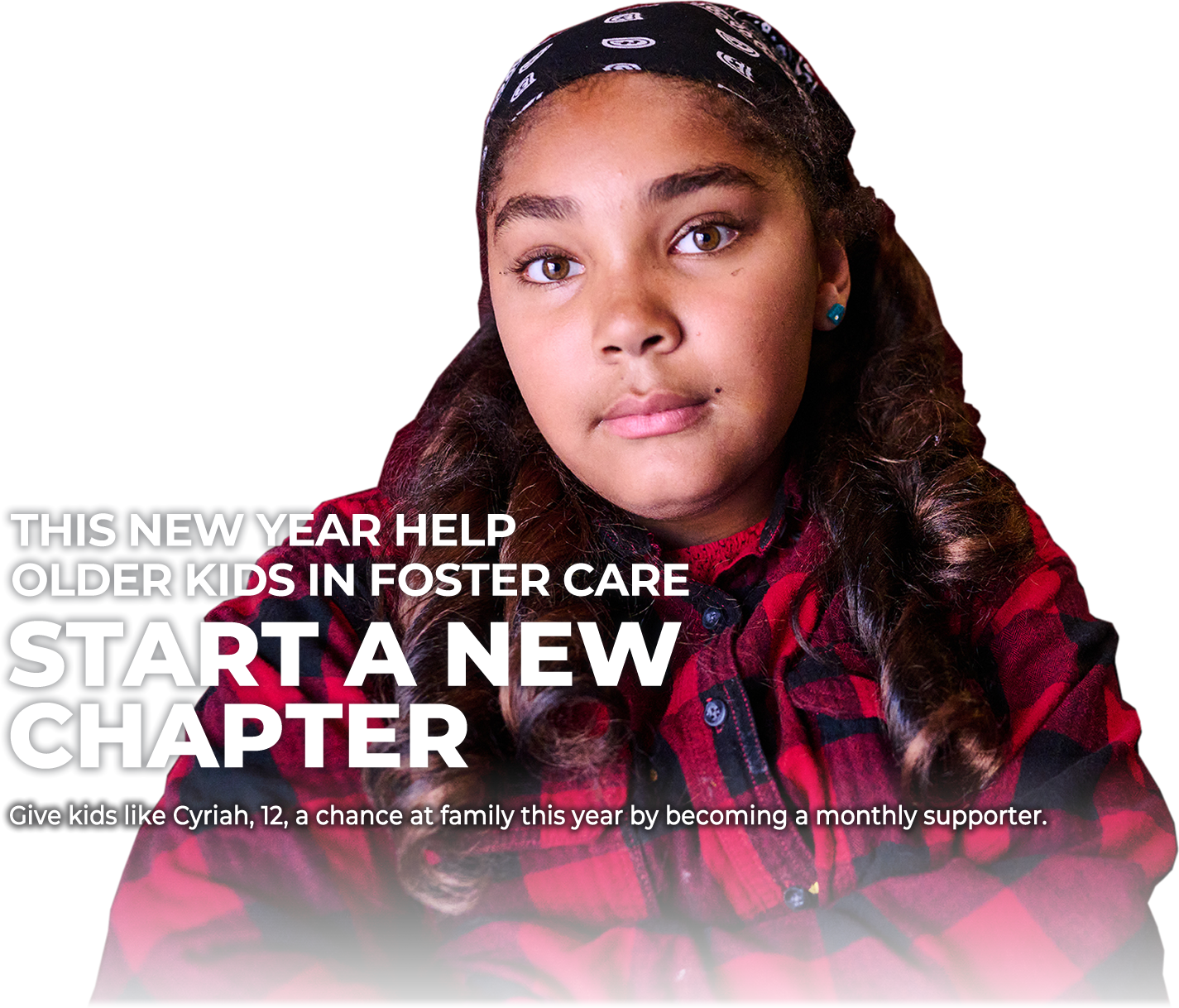 KIDSAVE FINDS FAMILIES FOR OLDER CHILDREN FOR ADOPTION
There are nearly 120,000 kids waiting for adoption at any given time in the U.S., according to the Administration for Children and Families. There are an additional 2 million children eligible for adoption in the world, according to UNICEF. Research shows that a child is most likely to be adopted during the first nine years of their life. After their tenth birthday, they are considered an "older child," and their odds of being adopted dramatically decrease.
We believe that every child deserves a family, but without action, thousands of older kids will continue to grow up in care, unsupported, without the love and safety of family.
Kidsave exists to change that. Our innovative programs are designed to create opportunities for older children in foster care to be seen, find family, and thrive. We currently operate in four nations: the U.S., Ukraine, Colombia, and Sierra Leone.
Our Vision is a world where every child is nurtured from birth, where the loss of human potential due to neglect is absent, and where people everywhere care enough that all children grow up in stable, loving families.
Our Mission is to create change so older, forgotten children in foster care and orphanages grow up in families and connected to caring adults.
meet children for adoption
Our gallery features children available for adoption and hosting. These kids want and need a lasting, caring connection with a mentor or adoptive family. Take a look through our galleries, inquire about them, and help us find their forever families!
Summer Miracles National Adoption Gallery
2022-12-07T06:53:44-08:00
Weekend Miracles Houston Gallery
2021-11-18T13:42:24-08:00
Weekend Miracles Los Angeles Gallery
2022-09-29T08:19:55-07:00
Kids Helped
SO FAR THIS YEAR
335
Total served in 2022 through Summer Miracles, Weekend Miracles, in Sierra Leone, and Corpor